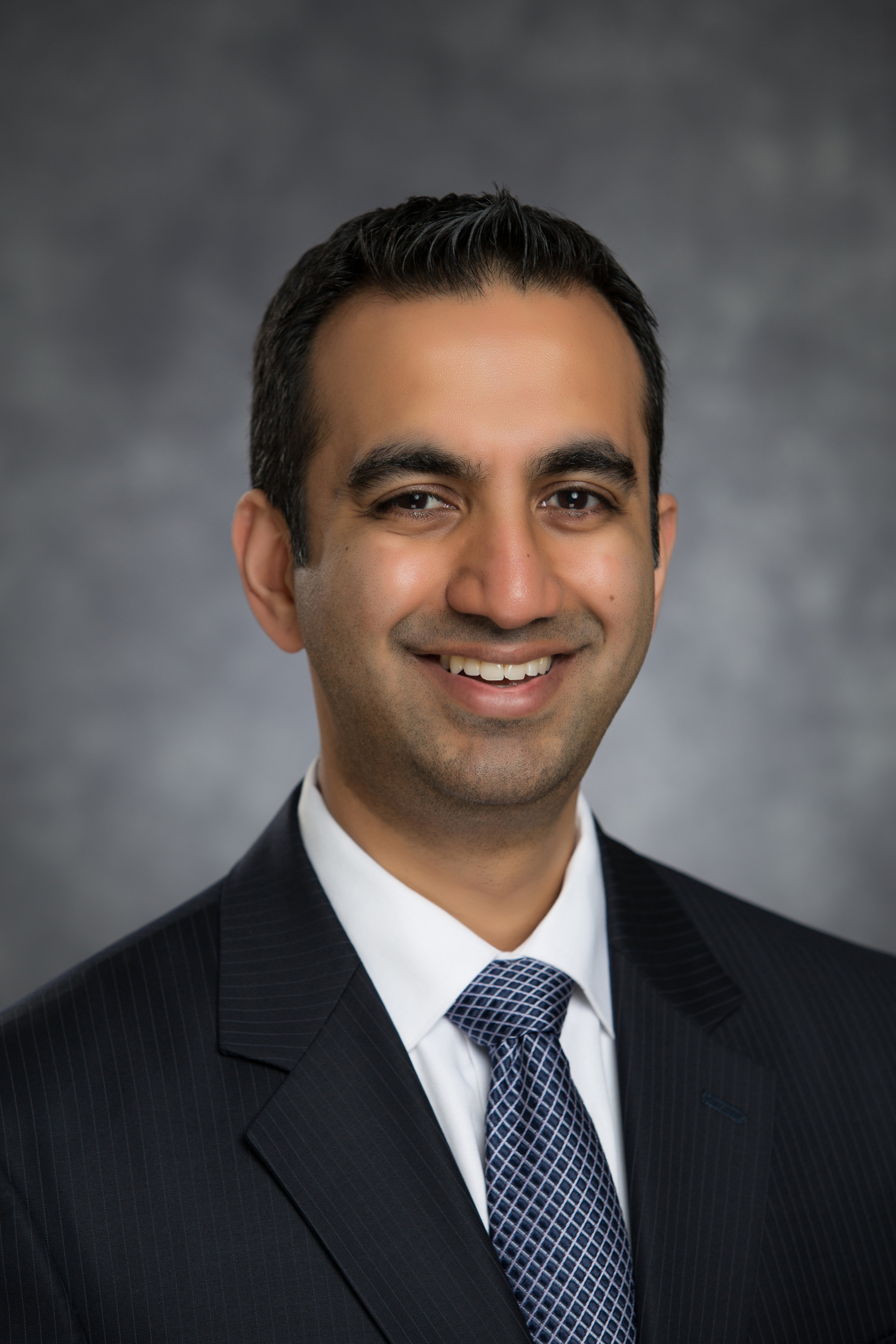 Amol Navathe - Keynote Speaker
Assistant Professor, Health Policy and Medicine, University of Pennsylvania; Associate Director, Center for Health Incentives and Behavioral Economics and Senior Fellow, Leonard Davis Institute for Health Economics, University of Pennsylvania; Staff Physician, CHERP, Philadelphia VA Medical Center; Co-Editor-in-Chief, HealthCare: the Journal of Delivery Science and Innovation
Amol Navathe, MD, PhD, is an Assistant Professor of Health Policy and Medicine and a Senior Fellow at the Leonard Davis Institute for Health Economics at the University of Pennsylvania. Dr. Navathe is a practicing physician, health economist, and engineer. He has extensive expertise in policy analysis and design, physician and hospital economic behavior, and application of informatics and predictive analytics to health care data. His work on advanced health data analytics and technology to improve healthcare delivery has been implemented at numerous large health systems. He has applied his skills to payment and delivery transformation, federal policy for health care evidence development and data infrastructure, and the study of physician and hospital economic behavior. Dr. Navathe completed his medical training at the University of Pennsylvania School of Medicine and his post-graduate medical training at the Brigham and Women's Hospital at Harvard Medical School. He obtained his PhD in Health Care Management and Economics from The Wharton School at the University of Pennsylvania.
Dr. Navathe's expertise is focused in three core areas: (1) the impact of alternative payment models, particularly bundled payments, on the cost and quality of health care; (2) financial and non-financial incentive design, including applications of behavioral economics, to drive clinician practice change; and (3) predictive analytics and informatics to improve health care delivery. These streams include a mix of pragmatic clinical trials and observational data analyses. Current areas of focus include bundled payments, large scale re-design of physician and hospital payment models, optimal use of performance feedback in health care (e.g., to decrease opioid prescribing), and design of predictive models to drive behavior change.
Dr. Navathe's technical expertise focuses on the use of claims and clinical data to measure the costs, quality and appropriateness of care, making inferences on clinical care delivery highly relevant to analysis of health system performance and policy design. He also has past experience with large-scale government-led projects, having served as Medical Officer and Senior Program Manager for the $1B federal Comparative Effectiveness Research program. His thought leadership led to the founding of a disciplinary academic journal, Health Care: The Journal of Delivery Science and Innovation, serving as its Co-Editor-in-Chief, as well as Founding Director of the Foundation for Healthcare Innovation. His work on health care cost and quality improvement has been published in numerous leading journals, including The New England Journal of Medicine (NEJM), The Journal of the American Medical Association (JAMA), Health Affairs, Health Services Research, Healthcare, and other leading academic journals.
As a practicing physician, Dr. Navathe has an up-close view of the complexities of health care financing and the resulting hardships. For these reasons, Dr. Navathe is dedicated to transforming health care delivery for his patients, who provide him great inspiration. He hopes that his work will improve their lives and the lives of Americans nationwide.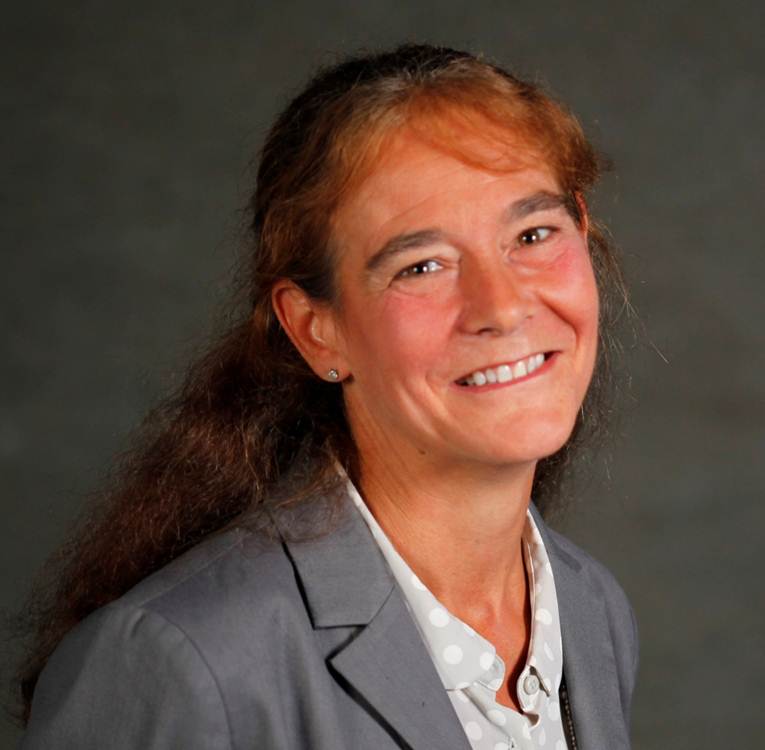 Laura Craft
Research Vice President at Gartner
Laura Craft is a Research Vice President in Gartner's Healthcare Industry's Research group. Her research focuses on big data, analytics and AI, population health and value-based care. Ms. Craft has more than 30 years experience in healthcare across data and analytics, data management and governance, as well as industry IT trends, business drivers and strategic planning. She is highly skilled in helping clients develop, plan and execute strategies that address business needs and improve information delivery, access and use.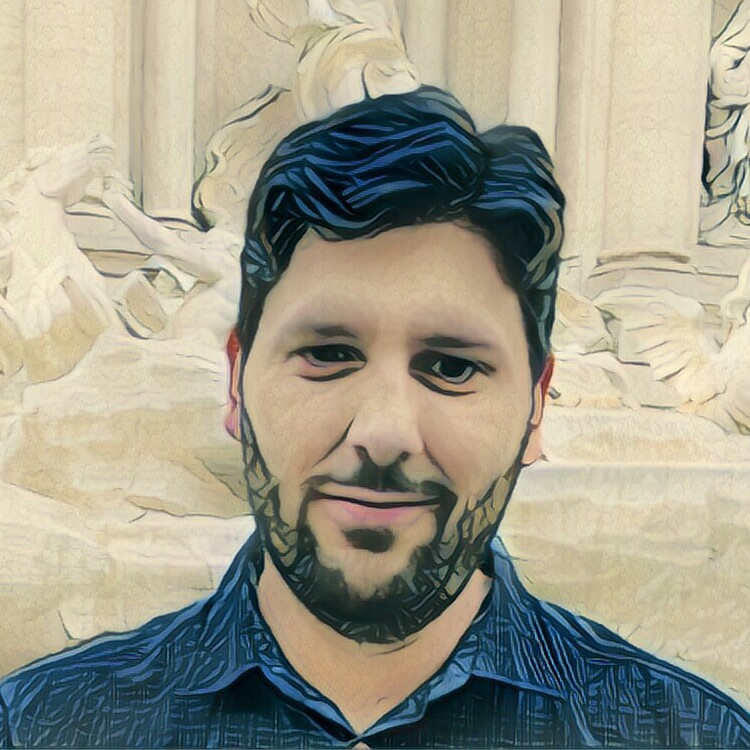 Michael Becker
Senior Data Scientist at Penn Medicine
Michael Becker is a Senior Data Scientist at Penn Medicine where he helps to build machine learning systems to improve patient outcomes by providing predictive applications that empower clinicians to identify at-risk individuals. He is the founder of the DataPhilly Meetup group and can be found on Twitter @beckerfulle and on his blog at beckerfuffle.com.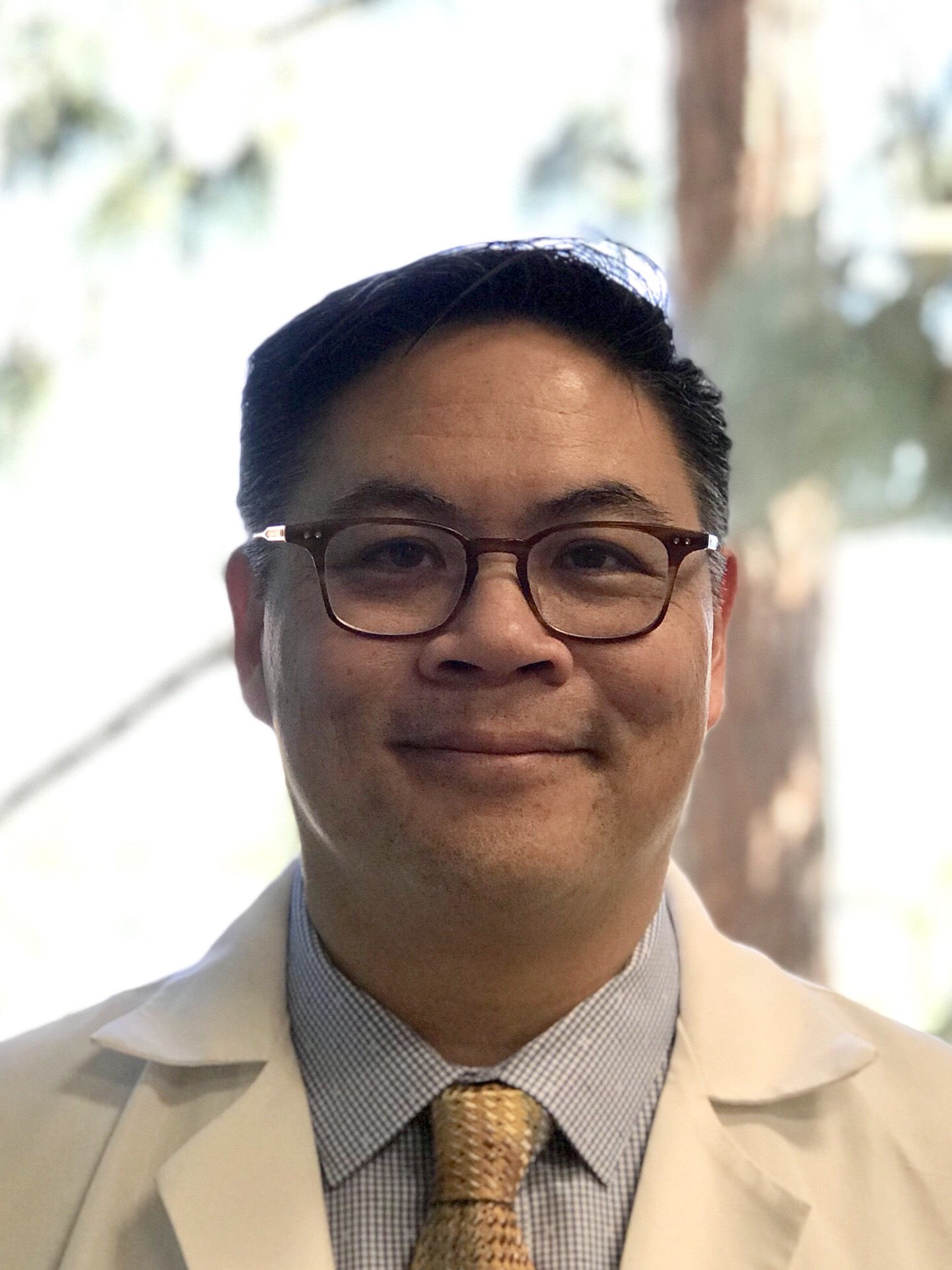 Benjamin Yu
Vice President of Clinical Informatics and Genomics at Interpreta; Associate Professor at UCSD School of Medicine
Benjamin Yu is Vice President at Interpreta, a San Diego-based startup which was recognized by Gartner as Cool Vendor for its real-time clinical automation platform. Dr. Yu leads clinical informatics, segmentation, genomics, and AI efforts. Dr. Yu is a former recipient of the Bill and Melinda Gates Foundation Grand Challenges Award and a former faculty member in the Institute for Genomic Medicine at UCSD. He continues to see patients in dermatology and serves as an advisor on the San Diego's Biocom Big Data Committee.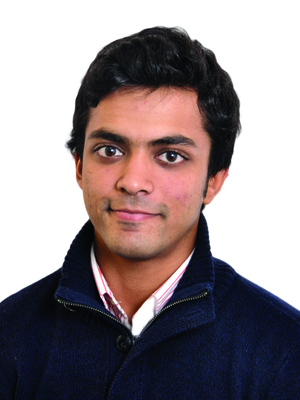 Manuk Garg
Management Consultant at McKinsey & Company
Manuk Garg is a management consultant in McKinsey & Company's Philadelphia office. He works primarily with healthcare payers on topics ranging from business strategy to advanced analytics. Manuk holds a Bachelor of Arts from Swarthmore College.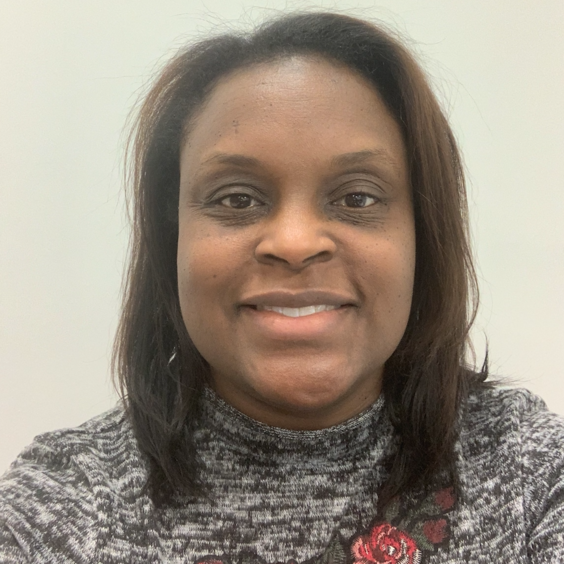 Karma Pace
Assistant Professor of Biology at Harrisburg University
Karma received a BS in Biology from Howard University in Washington, DC. She also has MS in Biology/ Secondary Education. She attended Drexel University receiving a MS in Bioscience and PhD in Neuroscience at Delaware State University. Her PhD research focused on Nerve cell adhesion protein L1 and its effects in Glioblastoma metastasis and invasion. Karma recently accepted a full time faculty position here at Harrisburg where she will continue to focus on teaching science and math courses while mentoring underserved students.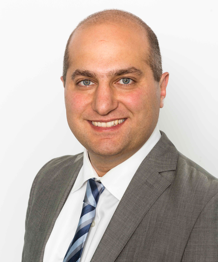 Behnood Gholami
Co-Founder and CEO at Autonomous Healthcare, Inc.
Behnood Gholami received the B.Sc. degree in mechanical engineering from the University of Tehran, Tehran, Iran, in 2003, the M.A.Sc. degree in mechanical engineering from Concordia University, Montreal, Canada, in 2005, and the M.S. degrees in mathematics and aerospace engineering, and the Ph.D. degree in aerospace engineering from the Georgia Institute of Technology (Georgia Tech), Atlanta, GA, in 2009 and 2010, respectively. He was a Postdoctoral Fellow at the School of Electrical and Computer Engineering, Georgia Tech, from 2010 to 2011 and the Brigham and Women's Hospital, Harvard Medical School from 2011 to 2012. He is currently the Cofounder and CEO of Autonomous Healthcare, Inc., Hoboken, NJ. His current research interests include machine learning and application of dynamical systems and control theory to biomedicine.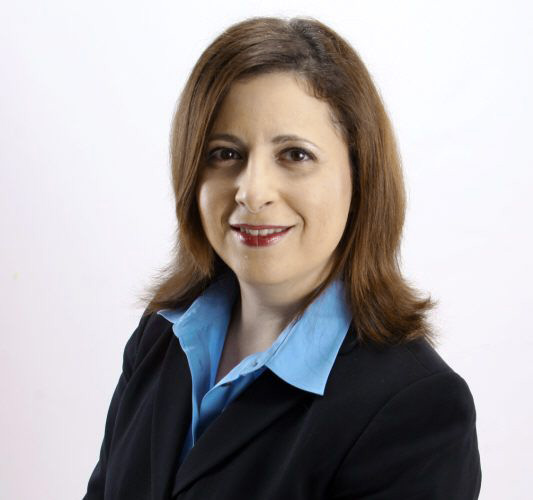 Amalia Issa
Founding Director, Personalized Medicine & Targeted Therapeutics; Professor of Health Policy and Public Health; Professor of Pharmaceutical Sciences, University of the Sciences
Amalia M. Issa is an internationally renowned scientist in the field of precision medicine. Dr. Issa was one of the first scientists to develop a new and unique area of translational research focused on pharmacogenomics and personalized genomic medicine (precision medicine) applications, and how they will be translated and integrated into health care delivery and health systems. She predicted the integration of these novel technologies in the healthcare system and undertook some of the earliest studies of their societal and policy implications. She has conducted translational studies and published extensively about the implementation of precision medicine into various clinical settings, and continues to be engaged in leading a multidisciplinary collaborative effort to investigate and address important questions regarding the integration of precision medicine into clinical practice and health systems to build and develop the science of precision medicine healthcare delivery.
Dr. Issa founded the Personalized Medicine & Targeted TherapeuticsTM Center in 2001, as one of the very first centers focused on pharmacogenomics and personalized medicine and their translation to health outcomes. The mission of the center is to develop the evidence base for, promote informed decision making about, and accelerate knowledge translation of personalized medicine applications into meaningful health outcomes. It accomplishes its mission through state-of-the-art research, training programs, consultation to government agencies on public policy initiatives, and national and international collaborations. Dr. Issa moved to Philadelphia in 2001, where she is currently University Professor of Health Policy and of Pharmaceutical Sciences at the University of the Sciences in Philadelphia.
Dr. Issa has numerous publications in the peer-reviewed scientific literature and has received many awards and honors for her work. She serves on editorial boards and in leadership positions in several professional associations and national and international scientific advisory committees. She has served or is serving as the principal investigator on a number of funded projects, and is a reviewer for several scientific journals and national and international granting agencies. A native of Montreal, Canada, she holds degrees from Concordia University (BSc), McGill University (Ph.D, Dept of Neurology and Neurosurgery), the UCLA School of Public Health, and completed fellowship training at Harvard Medical School.