About the 2021 Data Analytics Summit:
Increasingly, data and data analytics are shaping the vision and strategy of organizations of all kinds – from businesses to governments to healthcare and higher education institutions. Data analytics is routinely affecting many aspects of our lives. The historic events of 2021 have amplified those effects and resulted in unprecedented changes in how organizations strategically manage and compete in the new economic landscape. Additionally, the way everyday citizens work, shop, learn, and engage in their personal and professional lives has had to shift as well.  Data Analytics is a quintessential tool to driving success in this new world.   
Given these trends and the evolving nature of the field of Data Analytics, the theme for this year's conference is the application and effects of data analytics in this changing world. At this year's summit leaders, managers, practitioners, and stakeholders from across disciplines will share insights on applying and adapting in the new world where data is a critical component to success.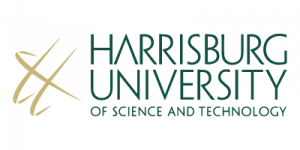 HU is committed to providing equal education opportunity and full participation for persons with disabilities. It is HU's policy that no qualified person be excluded from participating in any HU program or activity, be denied the benefits of any HU program or activity, or otherwise be subject to discrimination regarding any HU program or activity. Should you potentially require an accommodation under the ADA to participate in this program, please email ProfessionalEd@HarrisburgU.edu. Please send your request for an accommodation at least 5 business days in advance of the event or program (s).