2021 Data Analytics Summit
The World is Changing
Increasingly, data and data analytics are shaping the vision and strategy of organizations of all kinds – from businesses to governments to healthcare and higher education institutions. Data analytics is routinely affecting many aspects of our lives. The historic events of 2021 have amplified those effects and resulted in unprecedented changes in how organizations strategically manage and compete in the new economic landscape. Additionally, the way everyday citizens work, shop, learn, and engage in their personal and professional lives has had to shift as well.  Data Analytics is a quintessential tool to driving success in this new world.  
Your Title Goes Here
Your content goes here. Edit or remove this text inline or in the module Content settings. You can also style every aspect of this content in the module Design settings and even apply custom CSS to this text in the module Advanced settings.
Read More
Given these trends and the evolving nature of the field of Data Analytics
 

the theme for this year's conference is the application and effects of data analytics in this changing world
. 

At this year's summit
 

leaders, managers, practitioners, and stakeholders from across disciplines will share insights on applying and adapting
 

in the new world where data is a critical component
 

to success

Vision & Strategy
It is impossible to build an organization's strategy without data and analytics. To create a data-driven vision and strategy, organizations need a successful data analytics strategy.  The two go hand and hand. In this track, we look to learn the answers some questions.

Data Quality, Management, & Governance
Data quality, data management, and governance are critical.  People can only make the correct data-driven decisions if they have access to accurate data.  Without quality data, data can not only be useless, but it could also be dangerous.  Data quality is a top problem.

Descriptive, Diagnostic, & Predictive Analytics
They are used by financial institutions for fraud detection, by healthcare providers to prevent hospital-acquired infections and diagnosing abnormalities at initial stages, by consumer goods producers to optimize pricing and inventory management, and manufacturers to optimize operations.

Case Studies & Applied Analytics
Data and analytics are driving and inspiring change and improvement across all sectors- government, healthcare, business, environment, and beyond..
Thank you to the Data Analytics Summit Sponsors! 

I really enjoyed the opportunity to attend the presentations and talk with faculty and the customer for the river quality study.

Well done! I had never been to Harrisburg University until about two months ago, but since then I have been to three different events there and they have all been excellent. Keep up the great work! HU is one of the region's crown jewels!

My team was able to attend together. We will use the information and practices we learned at the summit to take forward in our decision making process related to business analytics. We now know more of the possible so we will challenge those we work with to strive to broaden our use of applicable technological/analytical innovations.
Thank you to the Data Analytics Summit Sponsors!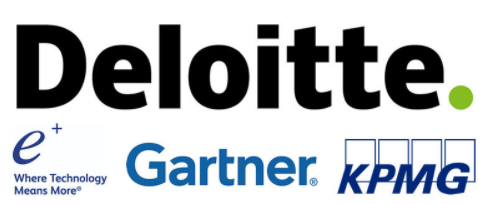 HU is committed to providing equal education opportunity and full participation for persons with disabilities. It is HU's policy that no qualified person be excluded from participating in any HU program or activity, be denied the benefits of any HU program or activity, or otherwise be subject to discrimination regarding any HU program or activity. Should you potentially require an accommodation under the ADA to participate in this program, please email ProfessionalEd@HarrisburgU.edu. Please send your request for an accommodation at least 5 business days in advance of the event or program (s).