OneHR 2023: Pursue Your HR Journey
March 1, 2023
Hybrid Conference held at Harrisburg University
ABOUT THE CONFERENCE
The conference will encompass four tracks and entail topics such as: Personal Development, Technology, Data and Analytics, and Career Development.  Sessions on reimagining the workplace of the future as well as today's workforce issues will allow HR professionals at all levels to consider how to transform their HR offices and critically examine HR roles and responsibilities. Attendees include HR professionals from the public and private sector, federal, state and local government. As in past years, we anticipate the majority of more than 800 HR professionals to attend in person.
Thank you to the ONEHR23 Sponsors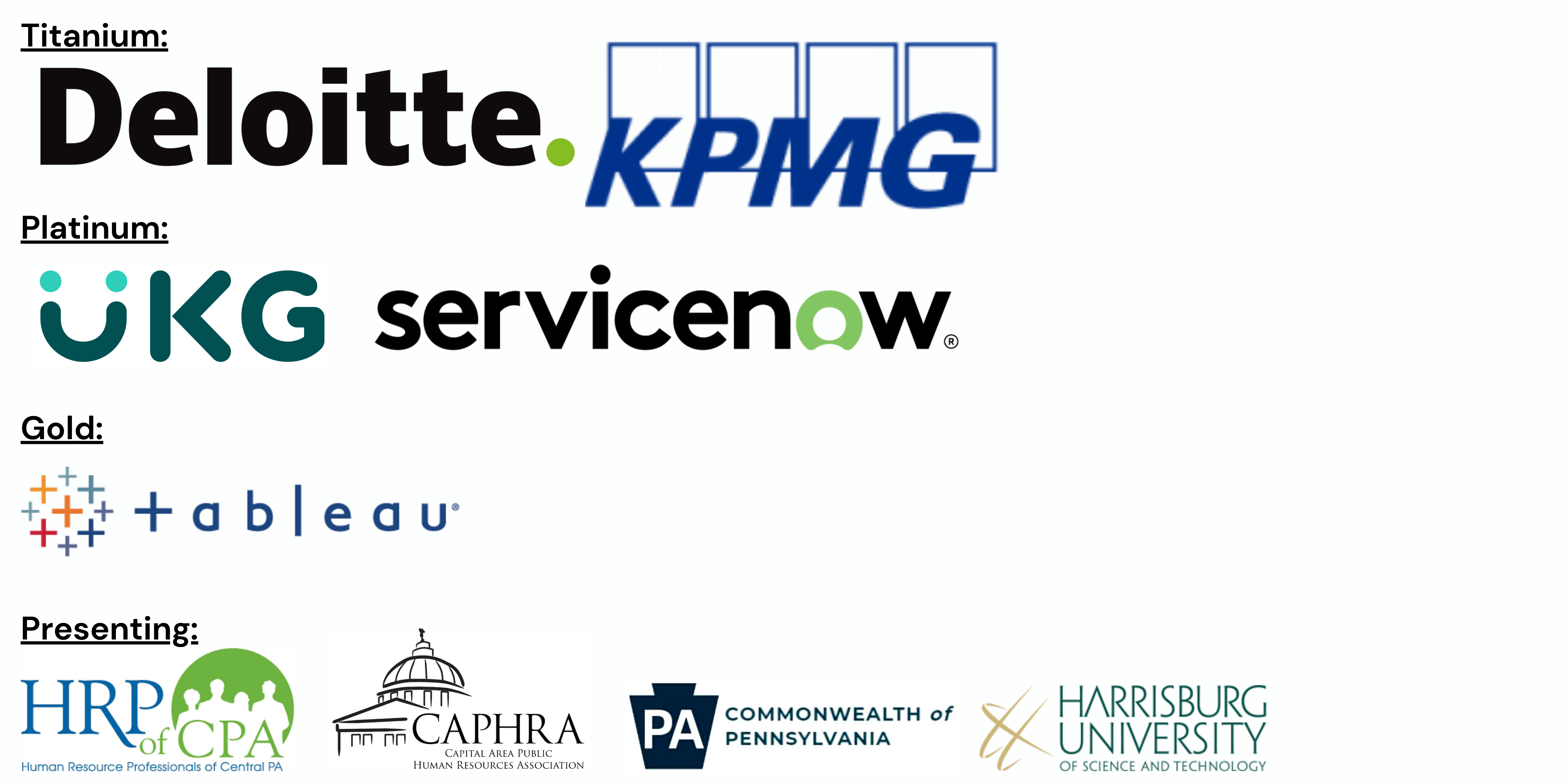 HU is committed to providing equal education opportunity and full participation for persons with disabilities. It is HU's policy that no qualified person be excluded from participating in any HU program or activity, be denied the benefits of any HU program or activity, or otherwise be subject to discrimination regarding any HU program or activity. Should you potentially require an accommodation under the ADA to participate in this program, please email ProfessionalEd@HarrisburgU.edu. Please send your request for an accommodation at least 5 business days in advance of the event or program.