The 2019 Agile Lean Summit featured the following keynotes and included  4 innovative track topics: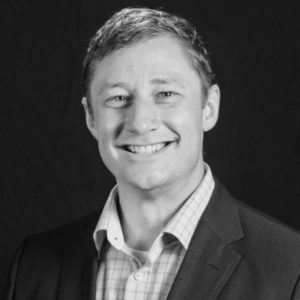 "Innovation & Government: The Biggest Oxymoron?"
Brian Elms, Innovation Practice Lead at Change and Innovation Agency.
Brian Elms is the author of Peak Performance and is the former Director of Peak Academy and Analytics for the City and County of Denver. He specializes in government innovation and has more than 15 years of experience providing program management expertise to government agencies, elected officials, trade associations, and nonprofit organizations. Brian started his career in public service after graduating from Regis University and joining the National School and Community Corps (AmeriCorps) as a team leader. He also worked for the Rendell Administration in Pennsylvania as the Policy Director for the Department of Aging. After working in Washington, D.C., for AARP as a Legislative Specialist for health and long term care, Brian moved back to his hometown and served as the Assistant Director of Government Affairs at Denver International Airport.
Brian is a Lean Black Belt, a certified Six Sigma Green Belt, and a Change Management Professional. In his prior role as Director of the Peak Academy, he developed curriculum, training, and consulting services that focus on employee-led performance management and continuous improvement. Since its inception in 2012, Peak Academy initiatives have saved the City and County of Denver more than $30 million and the Academy has provided training to more than 7,000 public and nonprofit professionals.
Brian joined the Change & Innovation Agency to focus on creating employee-driven innovation programs around the country. He is currently working with multiple cities to launch programs and establish meaningful innovation programs that improve the lives of employees and their clients.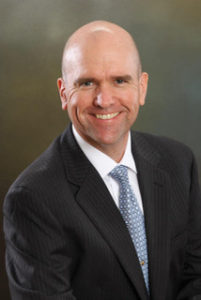 "Agile Lean in Government: Where Are We Now?"
Steve Mayner, SAFe Fellow and Principal Consultant at Scaled Agile, Inc.
Dr. Steve Mayner is an executive coach and Lean-Agile evangelist with a passion for cultivating transformational leaders and high performing teams. His 30-year career in business includes roles as Vice President in multiple Fortune 500 companies, as well as Chief Technology Officer for a Health IT startup company.  Steve is a thought leader and change agent for Lean-Agile and DevOps adoption within the world's largest organizations as well as the U.S. federal government. In his current role as a SAFe® Fellow for Scaled Agile, Inc., Steve is using his experience as an innovator, strategist, public speaker, teacher, trusted adviser, and transformational leader to help enterprises in the Global 1000 implement Lean-Agile and DevOps at scale. He holds a Doctor of Business Administration degree in Strategy and Innovation, as well as Masters' degrees in Business Administration and Divinity, and a Bachelor's in Education. He has been a PMI certified Project Management Professional (PMP) since 1999, and an Agile Certified Practitioner (PMI-ACP) since 2012. He also holds a Certified Scrum Professional (CSP) credential from Scrum Alliance.  Steve retired in 2003 as a commissioned officer in the reserve component of the U.S. Air Force with just under 21 years of service.  He is married with five children and three grandsons.  He lives in Southern Maryland in the U.S., and is an avid golfer, runner, cyclist, and backpacker.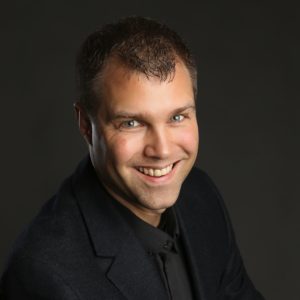 "Big Agile: It's Not Just for Small Projects and Startups Anymore"
Jesse Fewell, Agile Author and Speaker Coach at Fewell Innovation, LLC.
Jesse Fewell is an author, coach, and trainer who helps senior leaders from Boston to Bangalore transform their teams and organizations. As a project management pioneer, he founded the original PMI Agile Community of Practice, co-created the PMI-ACP® agile certification, and co-authored the Agile Practice Guide®. A global entrepreneur and the founder of VirtuallyAgile.com, he has distilled his experiences in the handbook "Can You Hear Me Now: Working with Global, Distributed, Virtual Teams".
Including "Re-Invigorating Retrospectives with Liberating Structures," "Cultivating Capability – Surviving and Sustaining with Fewer People," and "Co-location: It's Not You, It's Me Coping with the Realities of Global Teams."
Agile Lean Deployment
Track 2
Including "Keeping it Lean – Deploy and Enjoy!!!" "Agile Transformation in the Age of Modern Delivery Methods," and "There is No Silver Bullet: Metrics Reflect Your Organization's Culture."
Agile Lean In Government
Track 3
Including "Agile Lean in Government: Why It's Impossible and How to do it" and "Holidays & Happy Hour: Unexpected Signals of Auditable Federal DevOps."
Scaling Agile to Enterprise
Track 4
Including "Big Agile is Coming, but are Big Technology Leaders Ready?" "Large Scale Scrum: More with LeSS," and "Effective Planning at Scale…It's About More Than the Event (or Why Your PI Planning Session Isn't Eliminating the Chaos)"