REGISTRATION
  October 6 & 7, 2021 | Hybrid 
  September 30 & October 1, 2020| 9:00 am – 3:00 pm | Virtual 
Registration Information
Register for the hybrid 2021 Cybersecurity Summit by clicking on the links below, noting that the $29 fee for all Commonwealth employees will be billed back to your agency- you are not responsible for the cost of the event.
For more information on the hybrid format, please see the about page. Once registered, you will receive an email with more information including planning your summit days.
Please note that as of Monday, October 4th at 12:00 PM EST, in-person registration is now full, virtual registration is still available! 
Registration Rates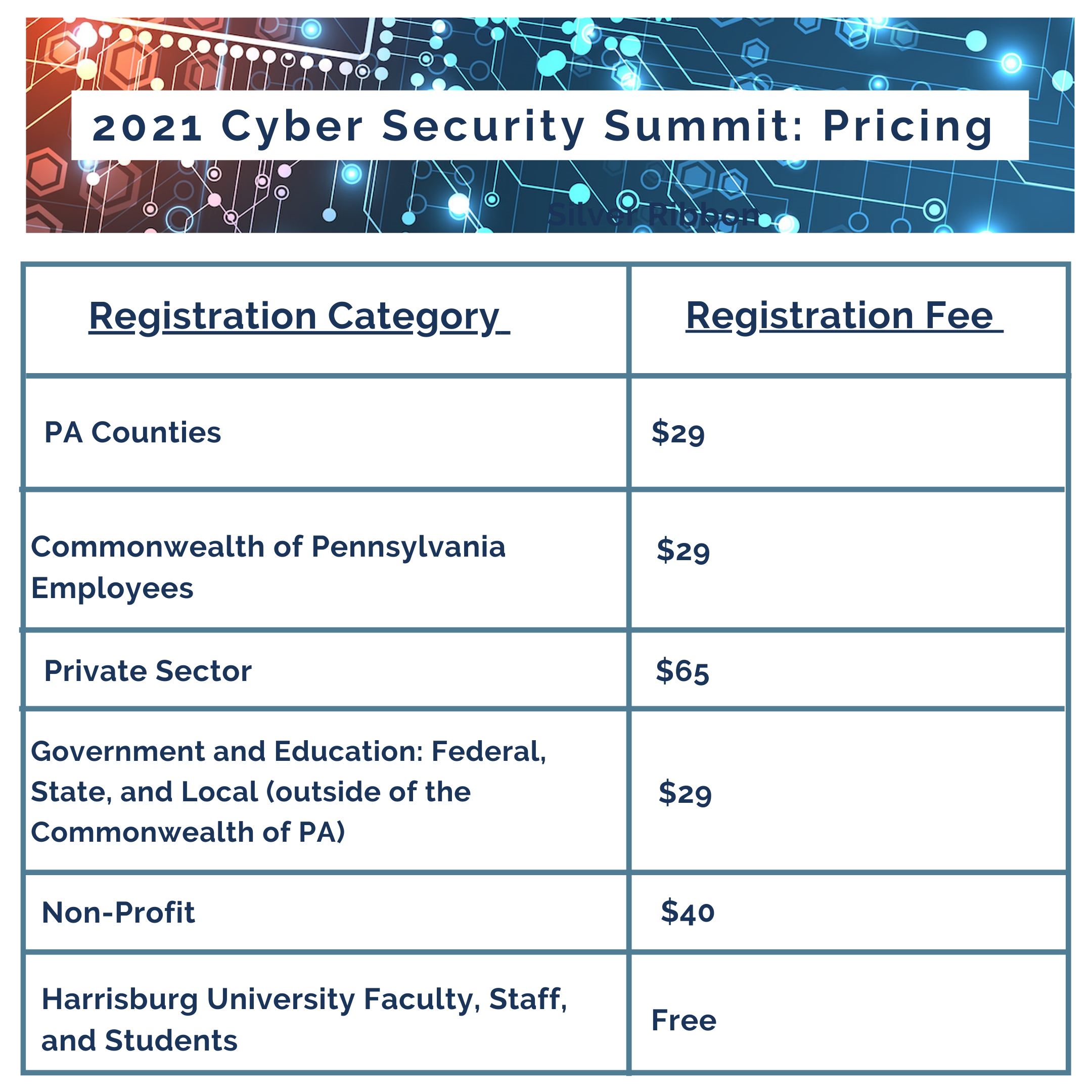 Federal, State (outside PA Commonwealth Employees, and  Local Government including PA Counties 
Private Sector, Academia, Non-Profit, Etc.
Registration for Pennsylvania State/ Commonwealth of Pennsylvania Employees ONLY
This registration will require a pa.gov email address or similar.