Morning Plenaries and Keynote 
8:45 - 9:00 AM | Welcome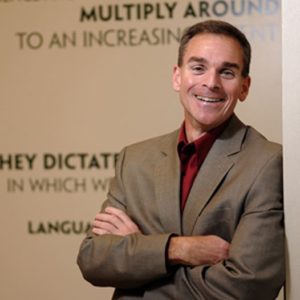 Dr. Eric Darr, President, Harrisburg University of Science and Technology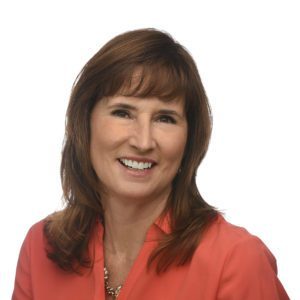 Kelly Logan, VP of Strategic Workforce Development and Continuing Education, Harrisburg University of Science and Technology 
9:00 - 9:15 AM | Opening Remarks
Secretary Michael Newsome, Secretary of the Office of Administration, Commonwealth of Pennsylvania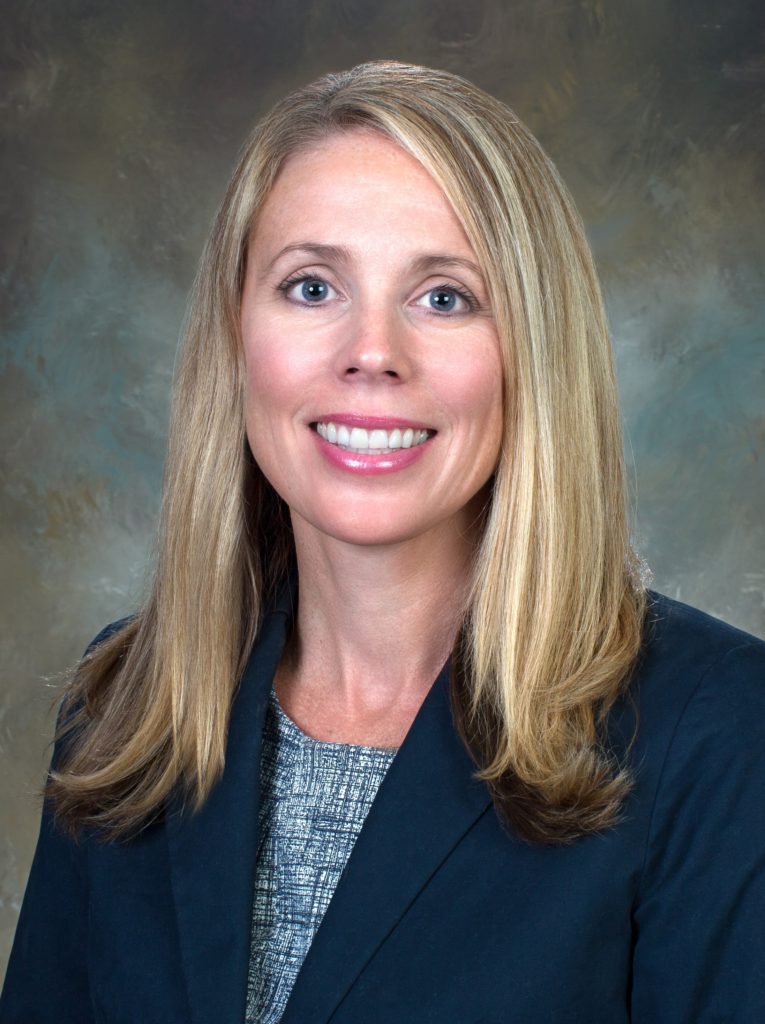 V.Reid Walsh,  Deputy Secretary for Human Resources and Management, Commonwealth of Pennsylvania 
9:15 - 10:00 AM | Keynote: Building Diverse Teams With The Assistance of Technology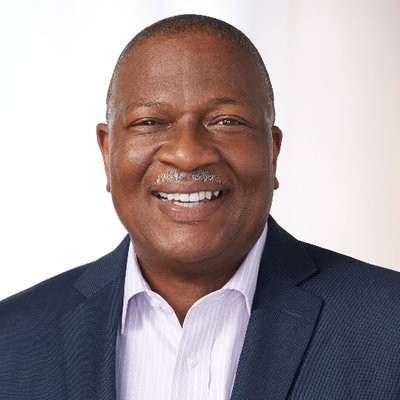 Brian Reaves,  Chief Diversity and Inclusion Officer, Dell
Biography:  Brian is an engineer, seasoned executive, and leader in advancing diversity and inclusion within the tech industry. Over the past 30 years, he has held executive software development and management roles at companies ranging from established firms to startups, and across industries including cloud computing, supply chain, healthcare, finance, telecommunications, and utilities.
Brian strongly believes that diversity and inclusion is a business imperative. The value it brings in both business and social value is arguably as important to a company's continued market leadership as any other core element of its strategy and execution capability.
Brian is responsible for Dell's global diversity and inclusion initiatives. He partners with leaders and team members across the organization to deepen and advance Dell's culture of inclusion as a fundamental business imperative.  Brian leads the creation of D&I strategies and initiatives that continue to focus on innovation and driving sustainable business success which will ultimately position Dell Technologies as the global employer of choice for all demographic groups.
Presentation Abstract: Building a diverse and inclusive workforce is good for business. While study after study shows the benefits, progress is slow to build teams that are a representation of our multicultural society. Unconscious bias is largely to blame. With emerging technologies, there is a promise that data-driven decisions can help engineer out that bias. Join Brian Reaves, Chief Diversity & Inclusion Officer at Dell Technologies, to learn more about the business imperative of diversity & inclusion and the emerging technologies coming to market to assist HR Professionals.
Track One: Today's Workplace Issues 
10:30 - 11:15 AM | Six Signature Traits of Inclusive Leadership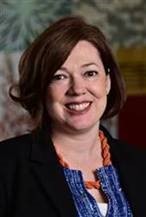 Amy Smith, Managing Director, Government and Public Services Practice, Talent & Inclusion Leader, Deloitte Consulting 
Biography: Amy Smith is the Government & Public Services (GPS) Talent & Inclusion Leader and a Managing Director in Operations Transformation, part of Deloitte's Core Business Operations portfolio. In her capacity as Talent & Inclusion Leader, Amy works closely with GPS and National leadership to enable our business priorities, drive towards Deloitte's diversity and inclusion goals, and manage the talent experience for 13,000+ GPS practitioners across the country. Whether empowering our GPS leaders to be inclusion advocates through formal training programs on unconscious bias or driving strategic workforce planning and Future of Work sessions, Amy leads the development and implementation of initiatives aimed at making GPS the #1 talent experience in professional services. In her client-facing role, she has consulted to Federal and Commercial clients for over 20 years, spending the last decade helping the Internal Revenue Service implement their highest priority technology programs. Amy is passionate about developing Deloitte practitioners and building a culture of apprenticeship, which she has fostered in teams on Deloitte's largest engagements. Outside of work, Amy spends time with her husband raising their two children, Jedediah (8) and Melody (5) – always looking to launch a "Smith Family Adventure" that helps the family learn more about the world. 
Presentation Abstract: Global forces are creating a business environment that is much more diverse and directly influencing the strategic priorities of leaders and their organizations. Against this backdrop, research shows that teams with more inclusive cultures achieve better performance outcomes. Our workforce demands leaders who inspire confidence and recognize the individual's unique value to build a sense of belonging.  
Putting this into the context of leaders, inclusive leadership is about: 
Treating people and groups fairly—that is, based on their unique characteristics, rather than on stereotypes

 

Personalizing individuals—that is, understanding and valuing the uniqueness of diverse others while also accepting them as members of the group

 

Leveraging the thinking of diverse groups for smarter ideation and decision making that reduces the risk of being blindsided

 
To achieve these aims, highly inclusive leaders demonstrate six signature traits—in terms of what they think about and what they do—that are reinforcing and interrelated. Collectively, these six traits represent a powerful capability highly adapted to diversity. The embodiment of these traits enables leaders to operate more effectively, better connect with diverse stakeholders, access a more diverse spectrum of ideas, and enable diverse individuals in the workforce to reach their full potential. Our discussion will focus on these traits and behaviors that contribute to individual feelings of inclusion and an activity that brings the concept of inclusive leadership to life. 
11:45 - 12:30 PM| LGBTQ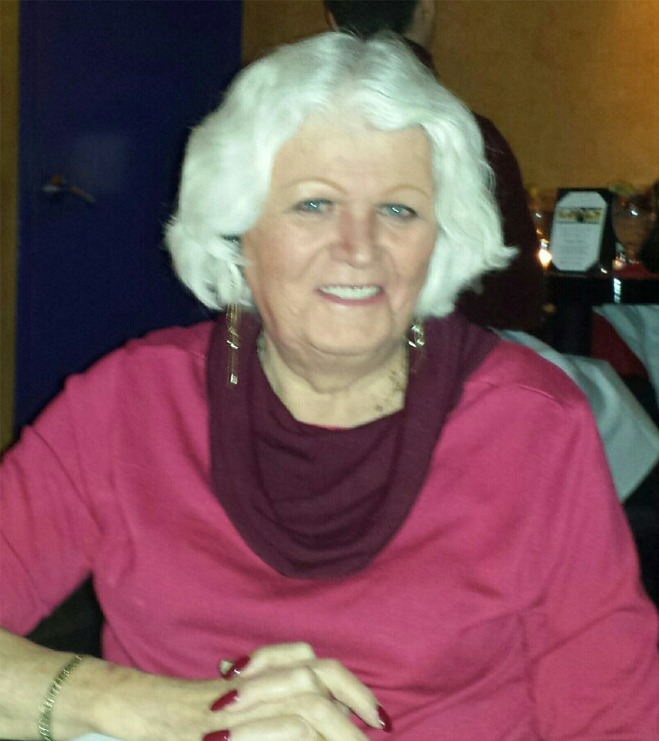 Joanne Carroll, Executive Director, Trans Advocacy Pennsylvania 
Biography: Joanne M. Carroll is the Executive Director of Trans Advocacy Pennsylvania; a Commissioner on the Pennsylvania Commission on LGBTQ Affairs; the Immediate Past President of TransCentralPA, and is the Past President and Past Vice President of EqualityPA. She serves as a Consultant to the Pennsylvania Department of Corrections and is a member of the Governors' LGBT Working Group, the Millersville University – President's Commission on Gender and Sexual Diversity, and is a member of the Transgender American Veterans Association and is the Co-Chair of the Keystone Conference, "A Celebration of Gender Diversity". She is an active member of the Penn Central Conference, UCC (United Church of Christ) – Open and Affirming Ministry Team, and is an active member of Christ Church United Church of Christ in Elizabethtown, Pennsylvania.
Presentation Abstract:  Statistically, "Out" LGBT identified persons are rarely treated fairly in the workplace.  More specifically and statistically, transgender individuals are the recipients of much greater discrimination in all aspects of the employment picture.  Current best practice has brought into play the term, "cultural competence" however, "cultural humility" is more to the point.   Why is hiring, nurturing, and affirming LGBT persons good business practice, and what are the legalities?  Best practices in the hiring process.
1:15 - 2:00 PM | The Employer's FMLA Toolkit: Managing Leave Abuse and Misuse in 2020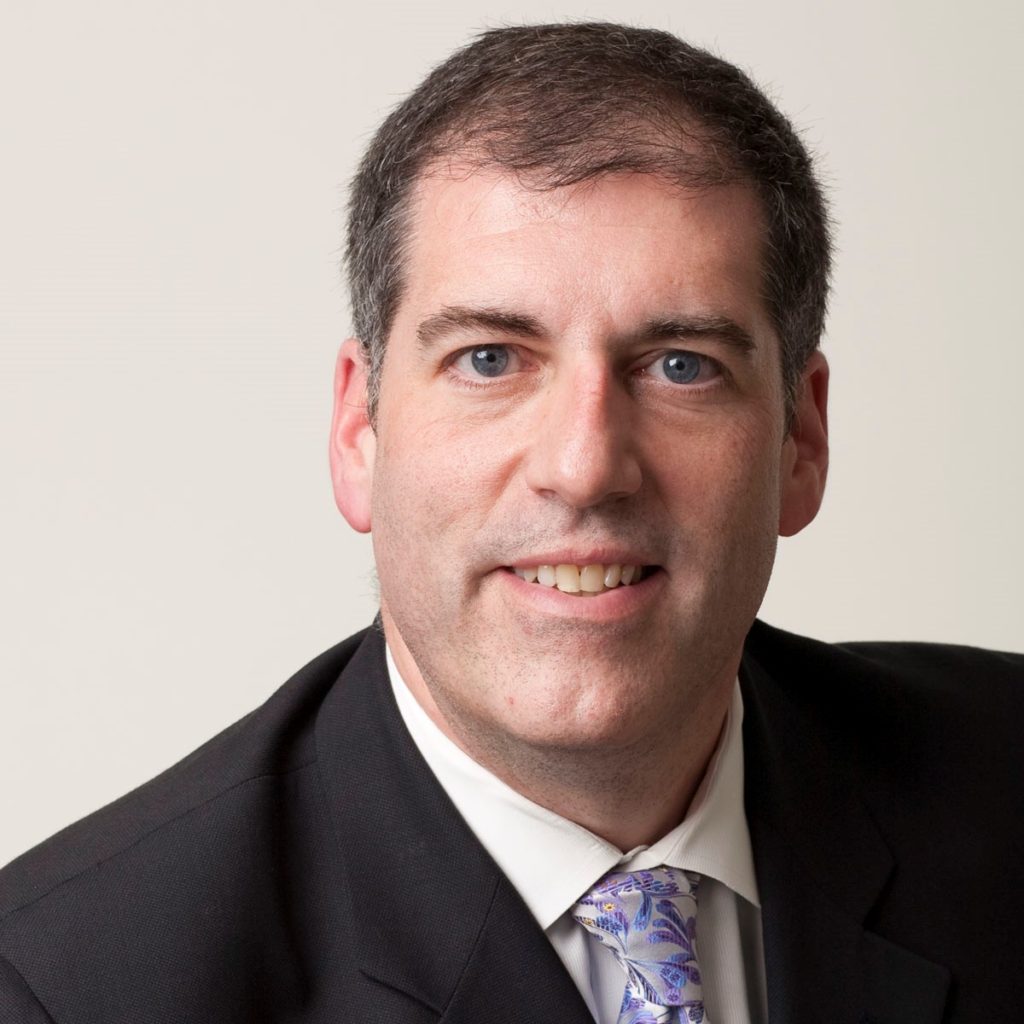 Brian Pedrow, Practice Leader of the Labor and Employment Group, Ballard Spahr LLC
Biography: Brian D. Pedrow is the Practice Leader of Ballard Spahr's Labor and Employment Group. He represents employers and management in the full scope of matters related to employment, labor, and employee benefits disputes. Brian's practice includes all facets of employment-related litigation, such as discrimination, harassment, retaliation, breach of contract, and employment-based torts. He also has a significant practice representing benefit plans, fiduciaries, and plan sponsors in Employee Retirement Income Security Act (ERISA) litigation arising from benefits eligibility disputes, breach of fiduciary litigation, and interference with benefits claims. Brian 's traditional labor practice includes both private and public sector labor negotiations, arbitrations, unfair labor practice charges, and related matters. He routinely represents clients in litigation, regulatory matters, and compliance with Title VII of the Civil Rights Act, the Americans with Disabilities Act (ADA), the Age Discrimination in Employment Act (ADEA), the Family and Medical Leave Act (FMLA), the National Labor Relations Act (NLRA), and the Occupational Safety and Health Act (OSHA). Brian also represents employers in transactional and compliance matters encompassing such issues as employment and benefits aspects of corporate transactions, reductions in force, executive compensation, agreement drafting, policy and handbook reviews, and affirmative action planning. He provides management and workforce training on a wide array of labor and employment law issues and day-to-day counseling and advice to human resources professionals, managers, and in-house counsel. Brian serves as the Leader for related initiatives, including the firm's Accessibility Group involving ADA Title III and other public accommodation laws and the Diversity and Inclusion (D&I) Group, which assists with the development and implementation of D&I programs. Brian has litigated before the U.S. Supreme Court and has argued appellate cases in several U.S. appellate courts. He counts among his clients Fortune 100 companies, the City of Philadelphia, the Commonwealth of Pennsylvania, SEPTA, a Pennsylvania Supreme Court justice, and the Pennsylvania Chamber of Business & Industry.
Presentation Abstract: Many employers suspect abuse or misuse of Family and Medical Leave Act (FMLA) leave time from time to time.   Managing intermittent usage for chronic conditions continues to be employers' #1 concern when it comes to FMLA leave usage.  This session will provide employers with the top tools for effectively managing FMLA leave under the statute and regulations, while recognizing that overly aggressive leave management can lead to FMLA claims of retaliation, interference, and discrimination.  The session will offer case studies to guide employers on what tools to apply in which situations.
Track Two: Technology & Tools 
10:30 - 11:15 AM | AI: Reimagining Work and Our Workplace Experiences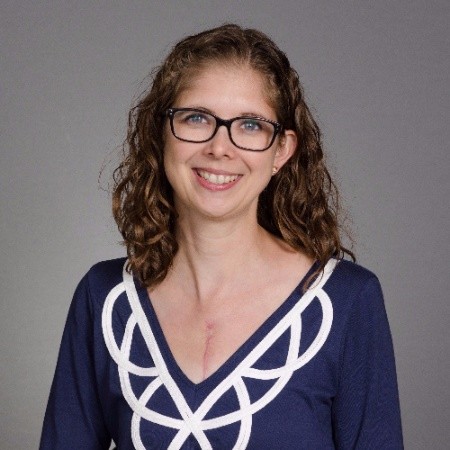 Jennifer Brodie, Research Manager, Accenture
Biography:  Jenny is an expert in state and local government. Prior to joining Accenture she was a policy advisor to the Governor of Ohio, where she was part of the team that developed and passed a major education reform funding package and convened meetings of stakeholders across the state. She was also active in legislative and budgetary analysis for multiple state budgets and helped to implement the distribution of funds in Ohio from the American Recovery and Reinvestment Act of 2009.  She then helped start a small think tank where she continued to analyze state government issues.
As a Manager at Accenture Research,  Jenny is part of the global research team focused on state and local government issues. She has overseen multiple research projects tackling problems faced by state government. This includes thought leadership in partnership with the National Association of Chief Administrators ("Job One: Reimagine the State Government Workforce"), and research focused on creating innovation in the public sector ("Unleashing Innovation: Learn from the leaders"). She has also overseen policy research in support for several states. A graduate from Ohio Wesleyan University (BA) and The Ohio State University (MPA), Jenny calls Columbus, Ohio her home.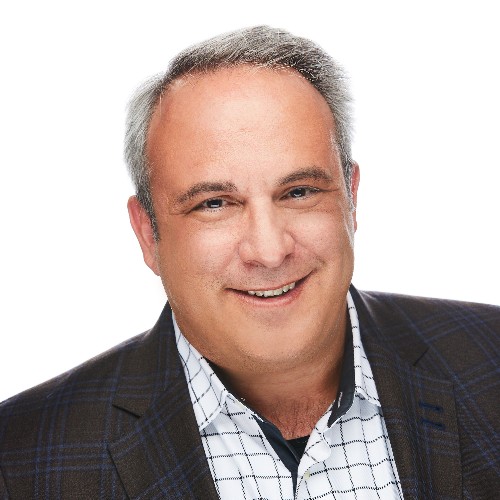 Russell Klosk, Strategy Principal Director, Talent & Organization, Accenture 
Biography:  Russell is a globally recognized thought leader in Talent Strategy, Workforce Transformation and Strategic Workforce Planning.    He has been involved in multiple global transformation project and is a seasoned executive who has led internal functions in the Fortune 500 in addition to over 15 years of consulting experience.  A frequent key note speaker he is also  a key author of 3 ISO HR standards. Currently Russell leads Accenture's  global product offerings for Strategic Workforce Planning, HR Intelligent Operating Model,  and Organizational Effectiveness.  He also leads the North American T&O Strategy practice for the Resources Industry.  His cross industry experience and thought leadership drives client differentiation and  has included work on 6 continents and expatriate assignments in Europe and Asia.  
His personal focus is in the areas of Strategic Workforce Planning, Talent Strategy, HR Operating Model Design, Performance Management, Learning Strategy, Mergers & Acquisitions, HR Process & Policy design and creation, HR Strategy, and HR Technology Enablement. A graduate of the University of Southern California (BA) and New York University (MBA) with an HR Certificate from George Mason University he calls Fairfax, VA home where he lives with his wife and 2 daughters.  
Presentation Abstract: What is Artificial Intelligence?  It is the biggest technology revolution the world has ever seen.  Smart machines are reinventing how work is done, and there is significant untapped potential in reimagining business processes from the ground up.  As digital transformation becomes more pervasive, artificial intelligence can be used to drive both experience and impact in the workplace – if we only reimagine the work.  This exponential leap will also unlock entirely new roles and new ways for humans and machines to work together.  Beyond re-imagining the work, we must also reimagine our future workforce.  As workforce demographics shift and the lines between work and life become increasingly blurred, candidates and employees expect work experiences that rival the very best consumer experiences in the marketplace.  In order to attract, develop and retain future talent, we must completely overhaul our talent practices – and HR must reinvent itself.  How can we improve the quality of candidate pipelines, decrease time to offer, eliminate unconscious bias and improve the candidate experience all at the same time?  How can we automate routine HR activities to increase employee productivity and deliver consumer-grade experiences in day-to-day transactions? Join us as we demonstrate some of our own AI-enabled solutions in HR and Talent.  We'll also explore the enablers for building a strong and sustainable AI-driven organization, including how we can apply AI in a responsible way.  Are you ready to reimagine the world of work with us?
11:45 - 12:30 PM | Virtual Reality : The Art of the Possible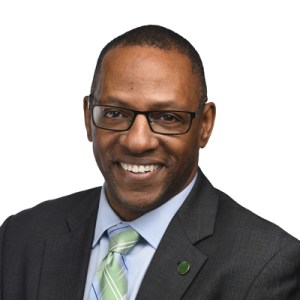 Charles Palmer, Executive Director, Center for Advanced Entertainment and Learning Technologies & Associate Professor and Coordinator of Interactive Media, Harrisburg University
Biography: As the Executive Director of the Center for Advanced Entertainment and Learning Technologies, Charles Palmer oversees the design and development of ventures in new and emerging technologies, serves as the Program Lead for the undergraduate Interactive Media program, is an adviser to the Learning Technology Masters of Science program, and mentors students on research projects in the fields of augmented and virtual reality, mobile computing, web application development, video production, desktop manufacturing (3d printing), motion graphics and interactive games.
1:15 - 2:00 PM | Rethink, Reimagine and Transform the Employee Experience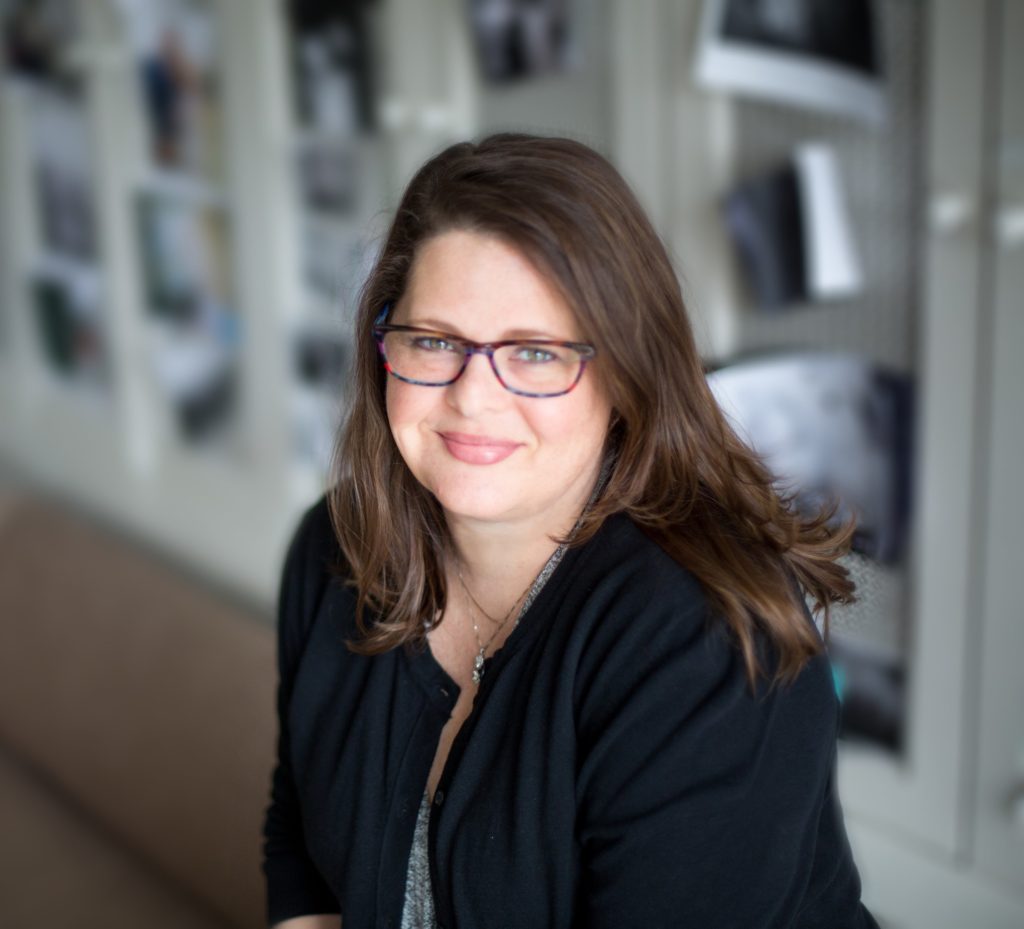 Gaylan Sankey, HR Transformation Leader, ServiceNow
Biography: Influential People Leader, Senior HR Operations Professional and Employee Experience Evangelist with 25 years' experience in all areas of HR, including employee experience, HR shared services, people management, program management, remote workforce, dispersed teams, process improvement, benefits & compensation, employee development, payroll, and research & analytics, primarily in technology-based industries. Sought-after Key Contributor for Employee Engagement experience, designing process improvements across HR. 
Presentation Abstract: To attract, retain, and engage the best talent, HR must rethink the moments that matter in the employee journey. See how to get your organization next-gen ready with a presentation focused on transforming your employee experience.
Track Three: Recruit to Hire 
10:30 - 11:15 AM | More Information Coming Soon.
11:45 - 12:30 PM | Make 2020 a Milestone Year: Top Innovations in Recruiting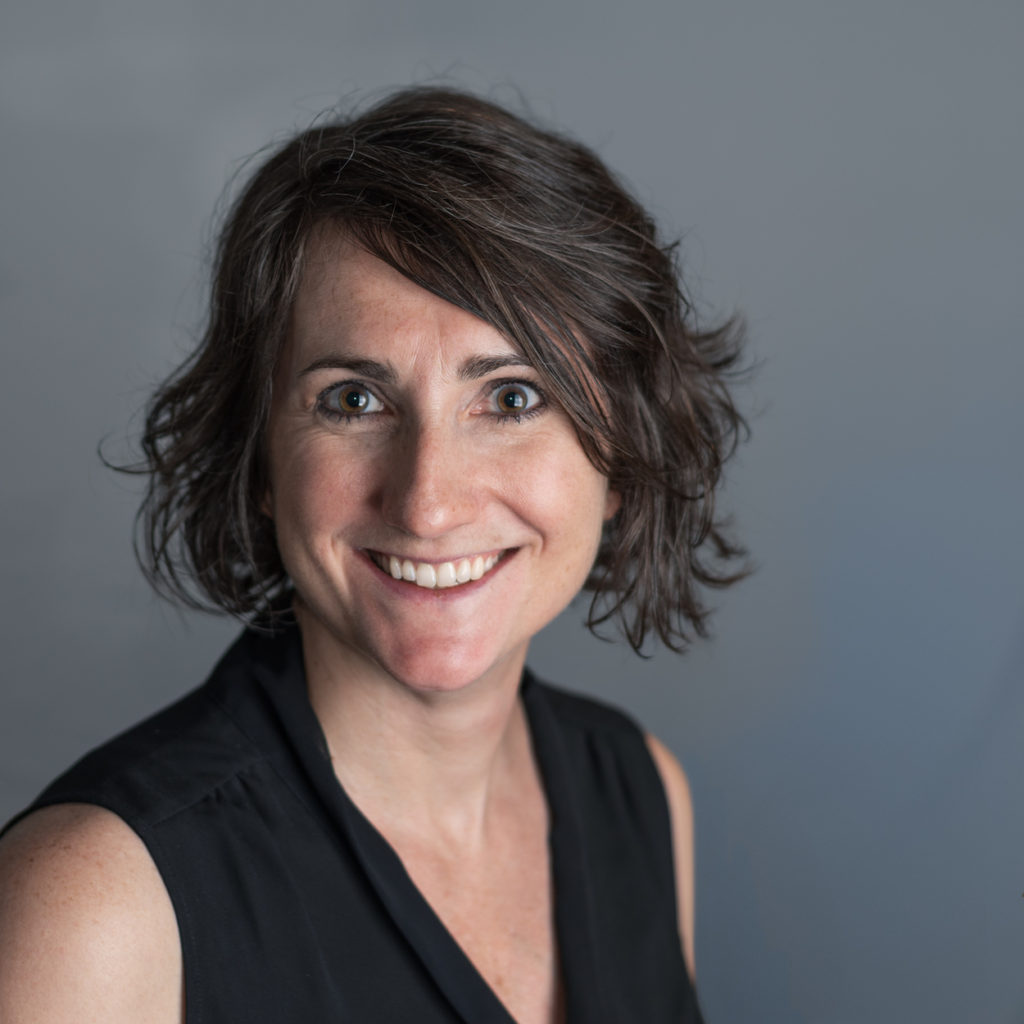 Brenda Reyes, Senior Director, Rizing LLC 
Biography: Brenda is a senior business and technology consultant specializing in Human Resources process design and technology implementations since 2010. She has worked for 6+ years with Rizing HCM and is an SAP© SuccessFactors© Certified Professional consultant.  Brenda directs SAP project delivery for key customers to ensure high-quality care and satisfaction. She has served as the Delivery Executive for numerous global clients with responsibility for projects ranging up to $6M in budget. In her role, Brenda leads Rizing consulting teams to provide a variety of professional services, such as business process reengineering, HCM advisory services, evaluation and recommendations related to third-party solutions, and multi-year HR technology implementations. Prior to joining Rizing, Brenda was responsible for the SaaS solutions at a major public sector employer and helped manage a 50+ person project team (change management, HR operations, technical and vendor resources) to launch an enterprise-wide technology platform impacting 38 departments and 80,000 employees. Brenda's primary strengths are strategic planning, multi-stakeholder collaboration, communication/presentation skills, and complex project solving.  
Presentation Abstract: 2020 represents a milestone year for recruiters across the country. It was exactly 20 years ago that access to broadband internet began to revolutionize our industry, and the development of our digital toolkit haven't slowed down since. The numerous advancements in the digital revolution have given employers an unprecedented opportunity to completely change the way they approach talent acquisition. Want to make 2020 a milestone year for your team? Join this session to learn how! 
During the workshop, we'll first examine what the current digital reality looks like for US employers.  
84% use social media for recruitment

 

78% of recruiters and hiring managers say that diversity is the top trend impacting how they hire

 

47% use video for interviewing

 

35% of the workforce are contractors

 
Next, we'll explore the technology revolution and how talent acquisition professionals can take full advantage of these digital trends. You'll hear numerous best practices and learn about the supporting tools and technologies that can enable your success.  
We'll examine the following key topics and discuss how you can leverage innovative technology to streamline your recruiting activities. 
Leverage powerful analytics to understand which candidate sources produce the best employees and the most return on investment.

 

Freshen up your job descriptions and career website to appeal to a multi-generational and diverse workforce.

 

 

Find and build relationships with the candidates that are the best match for your job openings.

 

 

Shorten the timeframe for screening and selecting candidates to reduce "ghosting" by your top talent.

 

 

Gain efficiencies through effective recruiting and management of temporary/contract workers.

 
1:15 - 2:00 PM | Job One: Reimagine Today's State Government Workforce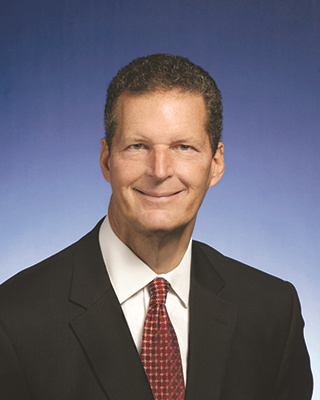 Robert Oglesby, Strategic Advisor, NEOGOV
Biography: Bob Oglesby is a recognized national leader and strategist of best practices and for driving results in public sector operations. After 30+ years in the private sector, including 25 years as a business owner, Bob became a public servant working 3 years as Tennessee's State Architect then 5 years as Commissioner of General Services. After leaving office with his term-limited governor in January of 2019, Bob founded Leading Government Solutions, LLC – a consulting company serving state government and its corporate partners. One of his clients is NEOGOV, a public sector only HR software and solutions provider and NASCA Corporate member, where he serves as their Strategic Advisor offering their clients strategic insights and opportunities for better performance and increased customer value. 
Presentation Abstract:  State governments face growing challenges attracting, building and retaining critically important talent and workforce skills. New research from the National Association of State Chief Administrators (NASCA) in collaboration with Accenture and NEOGOV with assistance from the National Association of State Personnel Executive (NASPE) suggests that as the public and private sectors battle for talent, government is falling too far behind in preparing for the workforce of the future. 
Track Four: Data- Driven Decisions
10:30 - 11: 15 AM | Neuroscience & Data Driven Decision Making: Get Started and Find HR Insights with Tableau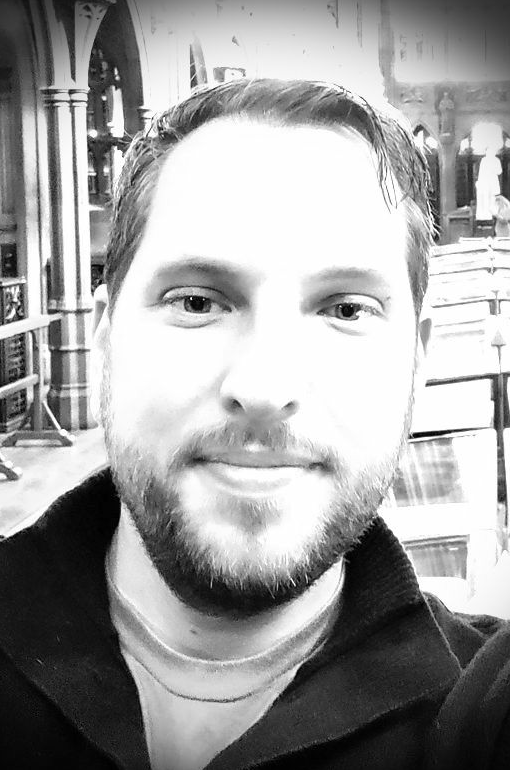 Stephen Mitchell, Commonwealth of Pennsylvania Director, Tableau 
Biography: Stephen joined Tableau in 2019 managing the relationship with the Commonwealth of Pennsylvania along with the State of New Jersey. He's been immersed in data & business intelligence for the past 10 years, with previous roles covering analytics in government at Gartner and data-focused technology startups. 
Srinivas Kosaraju, Enterprise Architect, Tableau
Biography:  Srinivas recently joined Tableau and has been professionally focused on BI since 1999. He has worked with dozens of leading Public Sector agencies and departments around the country on their analytics needs and requirements  
Presentation Abstract: This presentation will include an interactive and humorous survey of lessons from neuroscience and Tableau's largest customers on Data Science, Executive Decision-Making, and the shift to a Data-Driven Culture. We'll also cover how a user can get started with Tableau to connect to data and then find & share insights. We'll also include some examples of HR and workforce analytics in use today. 
11:45- 12:30 PM | AI Use Cases in Human Capital Management Technology
 More information coming soon
Presentation Abstract:  Artificial intelligence is being introduced in human capital management (HCM) mostly through purpose-built AI-enabled applications. Adding the right number of stand-alone applications around an existing HCM suite is a challenge for application leaders. 
1:15 - 2:00 PM |How Data Driven Recruitment Can Drive Your Workforce Into The Future
Geoff Dubiski, Executive Director, Ernst & Young
Biography: Geoff is an Executive Director in EY's Global People Advisory Practice and serves as a subject matter advisor for talent strategy, HR optimization, and technology. Geoff has led for HR transformations in the areas of HR operating models, BPO/HRO, technology enablement and has helped clients navigate the markets in due diligence, design, and evaluation of services, providers and metrics within HRO/RPO/CWS/VMS. Geoff's 25 years of HR experience, include multiple client engagements from solution design and scoping to due diligence, vendor discovery and transition for organizations of over 50,000 employees with global footprints spanning 25 to 120 countries. Geoff brings to his client engagements a very diverse industry experience in Manufacturing, Financial Services, CPG, Defense, Energy & Utilities, Technology, Hospitality, and Aerospace. His other relevant experiences include Design/re-engineering of talent strategy to include employment branding, employee value proposition, workforce planning, talent supply mapping, talent acquisition operating models, on-boarding, career pathing, success profiles, competency modeling, retention/attrition analysis and more. Vendor management service providers (VMS) models focused on large-scale workforce engagements, HR Shared Services (SSC) and Recruitment Process Outsourcing (RPO) Due diligence and solution design for HR optimization and outsourcing to include global, regional and localized process development and transition to global business services (GBS), HR shared services (HRSS) and centers of expertise (CoEs). Design and implementation of technology enablement (e.g., ERP/HCM, RMS, TMS, LMS, PM, and SP). Business change and business transformation program leadership in driving short- and long-term ROI, including collection and design of current- and future-state process mapping, impact assessment, and business case analysis. Geoff's education includes an M.S. in Labor Relations and a B.B.A. in Management & Human Resources, both from the University of Massachusetts and a graduate internship with the Massachusetts Commission Against Discrimination (MCAD). 
Steven Kurtz, Senior Manager, Ernst & Young 
Biography: Steven is a Senior Manager within EY's People Advisory Services-HR Transformation group. In this role, he brings strong Human Capital Project Management to the HR Technology group. Steven has spent his career in Human Resources-Talent Acquisition, HR & Payroll Systems Project Management with a focus on M&A transactions. His experience includes HR Operating Model Design, Program and Project Management, HRIS/HCM Vendor Selection and Implementation, Global Payroll Vendor Selection and Implementation, HR Systems and Data Audit, Due Diligence, Analytics & Reporting and Change Management. Steven's education includes a BA in Political Science from Lebanon Valley College. Steven is also a certified Project Management Professional (PMP), Professional in Human Resources (PHR), Professional Scrum Master I (PSM-I) and is currently pursuing his Six Sigma Black Belt. 
Presentation Abstract: How can your organization adopt a proactive approach to recruitment through the development of a strategic framework? Should you invest in a candidate relationship management tool? What build-outs can you take advantage of using your current technological resources? How can your organization optimize the recruitment function through data-driven best practices? We'll address these topics and more by analyzing the unique ways in which technology can be leveraged to recruit an engaged workforce. To drive this strategy into the future, we'll demonstrate how success profiles, scorecards for tiered hiring, standardized recruitment competencies, and calibrated talent assessment tools can attract the workforce of your future. 
Track Five: Practical Applications 
10:30 - 11:15 AM | The Power of Branding: Work Smart. Live Happy.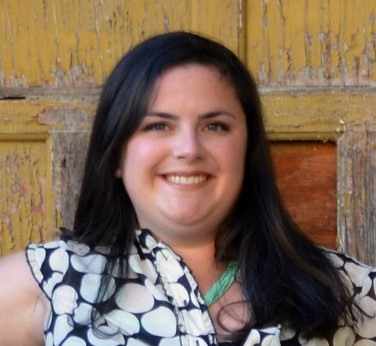 Kelly Hitz, HR Communications Specialist, Commonwealth of Pennsylvania 
Biography: Kelly Hitz is an HR Communications Specialist for the Pennsylvania Office of Administration, where she handles strategic and day-to-day communications needs of the human resources arm of the agency. Prior to this role, Kelly was the program coordinator of the commonwealth's State Employee Combined Appeal (SECA) campaign, managing all aspects of the campaign, including communications, strategic planning, training of coordinators, and administering the application process.  Her background includes extensive experience in public relations, media relations, fundraising, and event coordination in the non-profit and private sectors.  Kelly earned a Bachelor of Humanities in communications from Penn State University and a Master of Science in communication studies from Shippensburg University.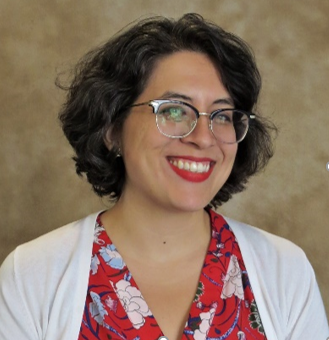 Amy Zecha, Executive Director of Economic Development Marketing,  Commonwealth of Pennsylvania 
Biography: As Executive Director for Economic Development Marketing at the PA Department of Community & Economic Development (DCED), Amy Zecha is dedicated to sharing news about working smart and living happy in Pennsylvania. Amy also proactively promotes DCED's many programs and services supporting the sustainability and growth of the state's communities, businesses, and residents. She holds a B.A. in International Economic Policy and an M.A. in International Economic Relations from American University in Washington, DC.
Presentation Abstract: Branding is all about how others perceive you, both internally and externally. For job seekers, a brand expresses your values as an employer and can potentially help to attract the best and brightest future employees. Join us to learn about Pennsylvania's "Work Smart. Live Happy" brand, which the Office of Administration is adopting for employment efforts. Our brand uniquely defines Pennsylvania as a great place to do business, work, and live. In this presentation, hear how our brand highlights the connections between our successful businesses, strong communities, hardworking people, and great quality of life – a message that resonates with job seekers and current employees alike.
11:45 - 12:30 PM | Using Dashboards to Improve Time to Hire and Complement Management
Doug Amlin, Data Analyst and Visualization Specialist, Commonwealth of Pennsylvania 
Biography: Doug joined the PA Office of Administration's Enterprise Systems and Data Analytics Office (ESDA) as a Data Analyst and Visualization Specialist in November 2019.  Doug's expertise is in the area of "data storytelling" with visual datasets – developing, enhancing and utilizing data in a visual format to help generate and communicate insights through the use of a story.  Doug has over 20 years of data analytics experience in the supply chain, manufacturing and customer service industries.  He received his MBA in Supply Chain and Management of Information Systems from the University of Tennessee (Go Vols!) and is a passionate fisherman.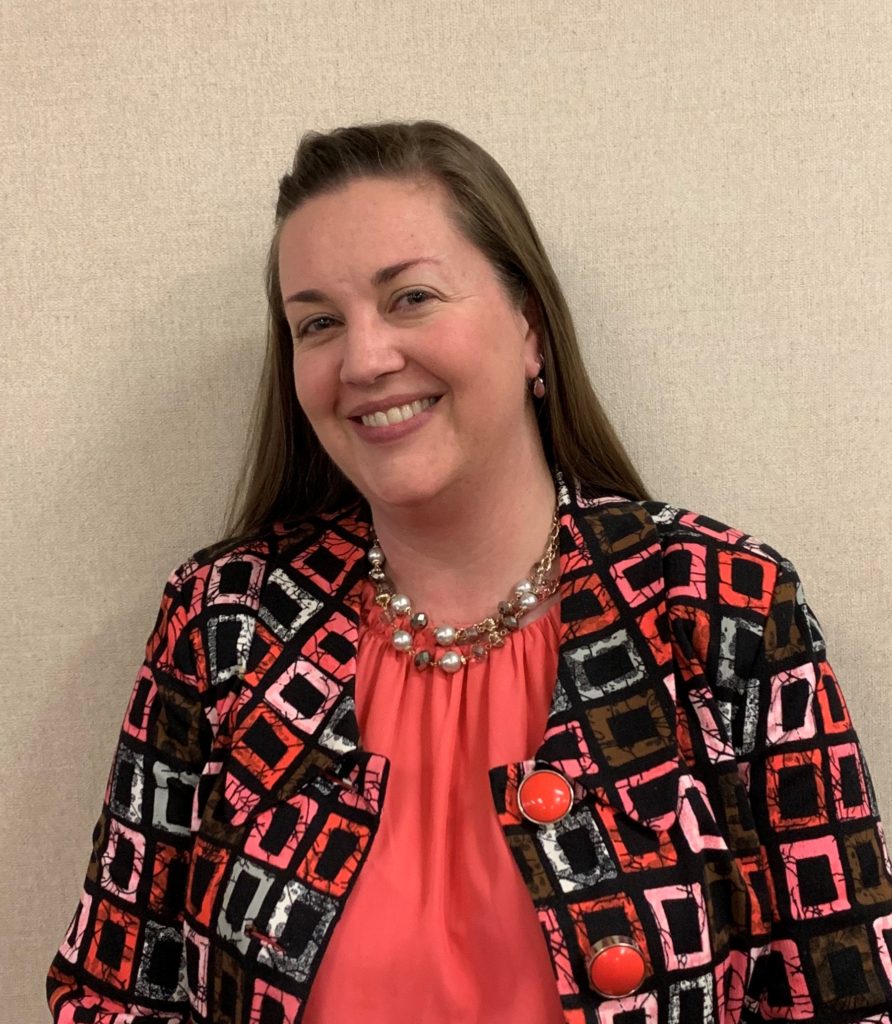 Ann Korb, Talent Management Division Manager, Commonwealth of Pennsylvania 
Biography: Ann is the Talent Management Division Manager for the General Government HR Delivery Center (GGHR).  In this role, she oversees talent acquisition and organization management for the seventeen agencies GGHR supports.  Prior to joining GGHR in 2016, she worked in Labor and Industry's Human Resources Office.  She also worked for the Department of Environmental Protection's HR Office and the State Civil Service Commission.  She has over twenty-one years of talent acquisition and organization management experience and obtained her bachelor's degree in Human Resources from Shippensburg University.  She also has her Professional in Human Resources (PHR) certification from the Society of Human Resource Management.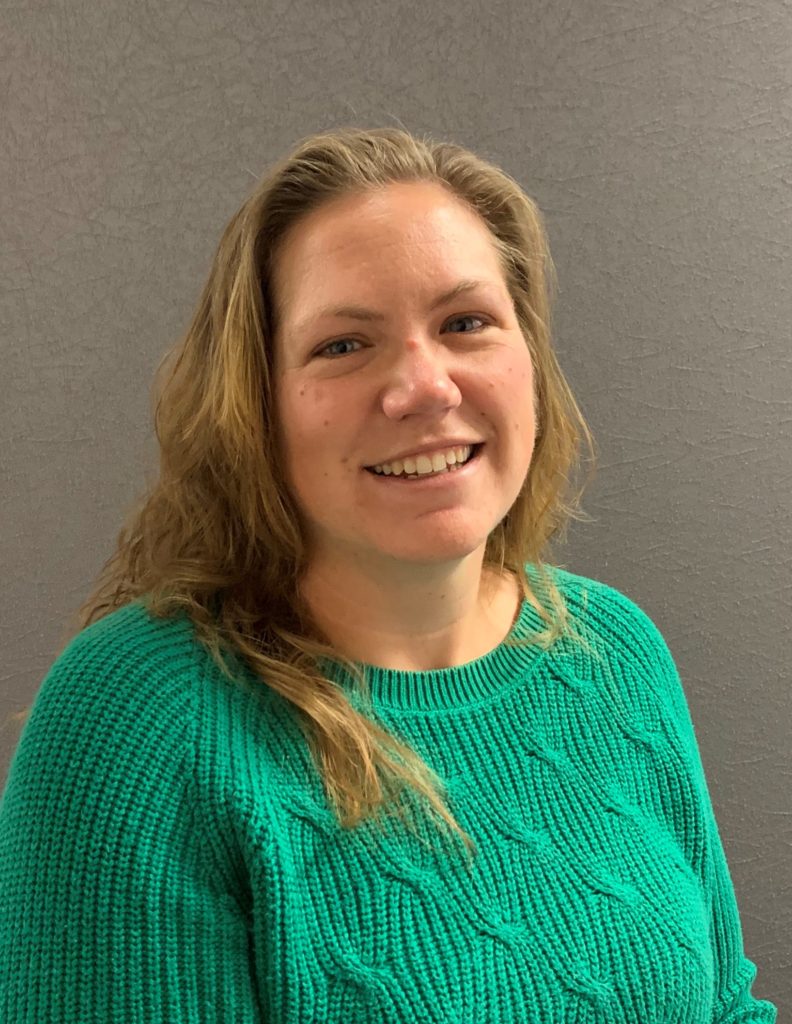 Cheryl Maneval, Senior Analyst, Enterprise Systems and Data Analytics Office, Commonwealth of Pennsylvania 
 Biography: As a senior analyst within the PA Office of Administration's Enterprise Systems and Data Analytics Office (ESDA), Cheryl Maneval is dedicated to providing meaningful solutions to both common and complex data challenges throughout the commonwealth. From customary reports to customizable dashboards, Cheryl makes it a priority to present standardized data in modern, innovative ways. She holds over 20 years of human resources (HR) and information technology (IT) experience at the commonwealth, and she is currently pursuing a certification in data analytics at Harrisburg University.
Presentation Abstract: Learn how to navigate new enterprise Time to Hire and Complement Management dashboards developed in Microsoft Power BI. The Time to Hire Dashboard allows users to identify potential bottlenecks during the various phases of the hiring process, pinpoint organizations or jobs which are experiencing time to hire averages outside the norm, and drill-down to the requisition detail level to isolate and research potential causes for delays. The Complement Management Dashboard provides an inclusive view of authorized complement levels, filled/vacant positions and those "in-flight" during the hiring process. The session will include real-life scenarios and examples of how the dashboards can be used to provide meaningful answers to common questions posed by Executives, HR staff and hiring managers.
1:15 - 2:00 PM | Tips and Myths of Commonwealth Interviewing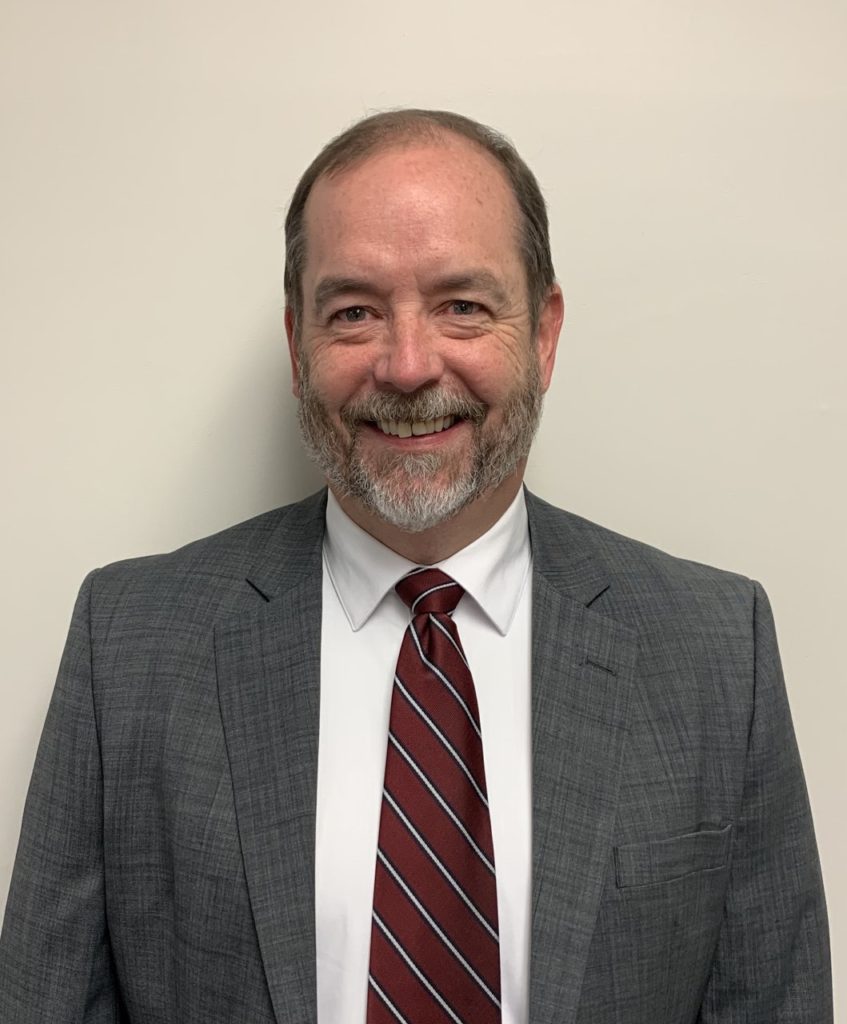 Michael Sullivan, Director of the Bureau of Talent Acquisition, Commonwealth of Pennsylvania 
Biography: With 33 years of Commonwealth service, Michael Sullivan currently serves as the Director of the Bureau of Talent Acquisition for the Office of Administration.  Prior to this role, he served as Deputy for Operations for the State Civil Service Commission.  Other highlights of his career include serving as the HR Director for the Department of Environmental Protection and Supervisor and Arbitration Advocate, Classification Grievance Unit, for the Office of Administration.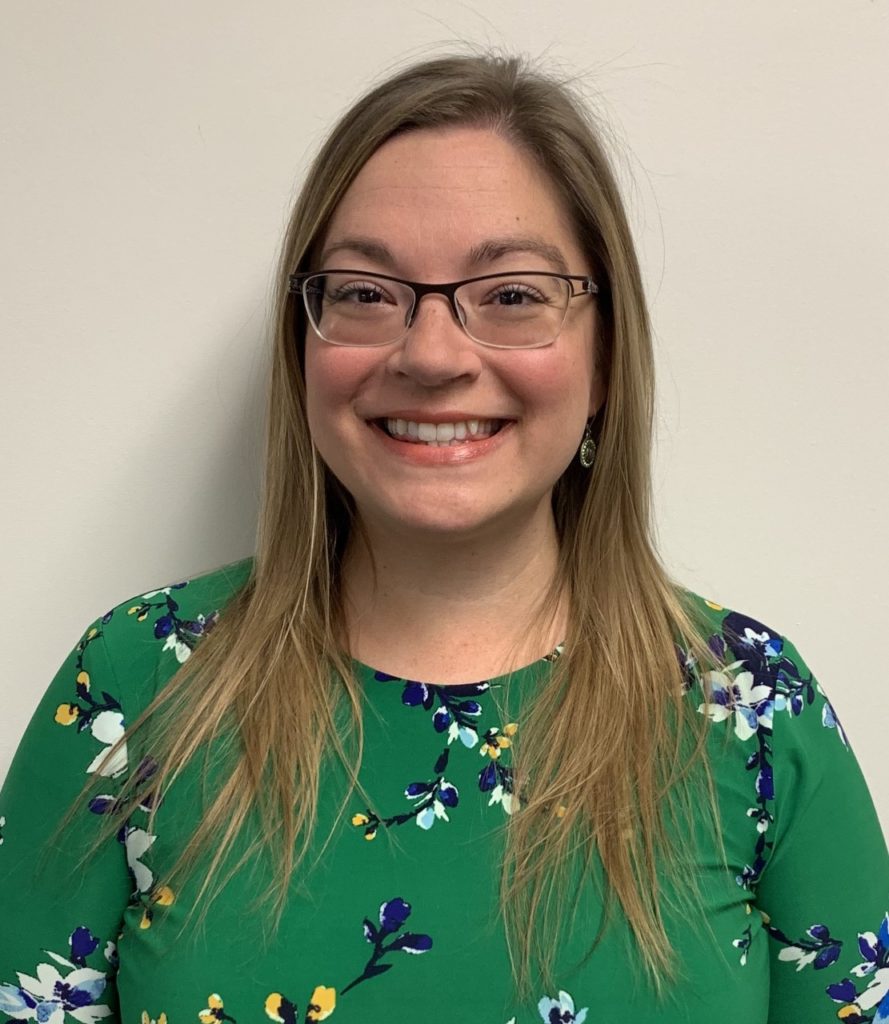 Miranda Martin, Manager of the Agency Services Division, Bureau of Talent Acquisition, Commonwealth of Pennsylvania
Biography: Miranda Martin has 17 years of commonwealth service and currently serves as the Manager of the Agency Services Division, Bureau of Talent Acquisition, for the Office of Administration.  Previously, Miranda served as a Talent Acquisition Administrator for the Office of Administration.  Other career highlights include serving as the Director of the Bureau of Employment Services, Chief of the Recruitment and Workforce Diversity Division, and Chief of the Counseling and Testing Division at the State Civil Service Commission.
Presentation Abstract: Get clarity on the myths and facts regarding the commonwealth interview process! Learn interview techniques that will assist you in guiding hiring managers to conduct effective interviews and select the best candidates.
Track Six: Emotional Intelligence 
10:30 - 11:15 AM | The Platinum Rule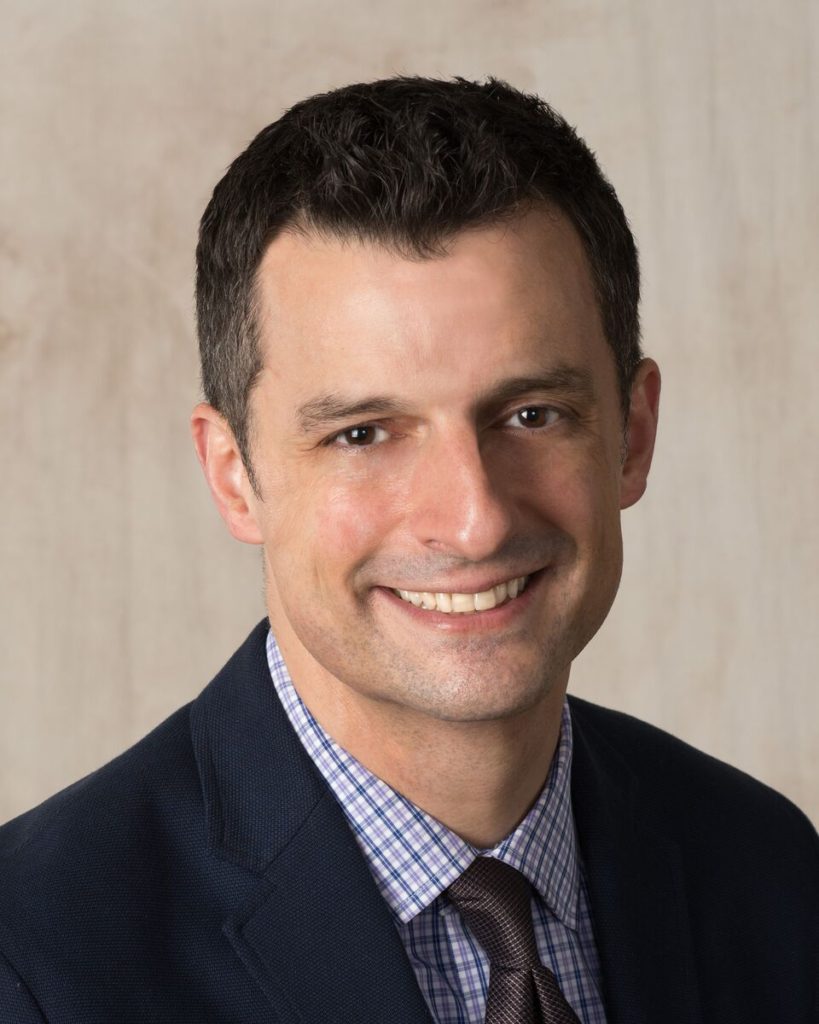 Aaron Mimran, Regional Vice President, Comcast 
Biography:  Aaron Mimran serves as Regional Vice President, Comcast Business for Comcast's Keystone Region headquartered in Pittsburgh. Prior to that, Aaron served as Regional Vice President of the Project Management Office and the Customer Experience. During that time, Aaron oversaw hundreds of projects related to business and customer improvement while also creating and driving employee culture and engagement to over 3500 regional employees.  
Aaron has served as a professional development co-leader for Comcast's Black Employees Network and currently has executive sponsorship roles for both the Young Professionals Network and the Culture Council, an internal team of employees committed to developing and sustaining the region's trademark "Loud and Proud" culture. 
Presentation Abstract: Everyone knows that better communication skills lead to better relationships both personally and professionally. What most people struggle to understand, however, is how to build those skills effectively.  In this session, you will learn how to harness the power of the Platinum Rule and how to treat others the way THEY wish to be treated. This will lead to less misunderstandings, better outcomes and ultimately, better communication for you and for those with whom you interact. 
11:45- 12:30 PM | Using Emotional Intelligence in Your Work Life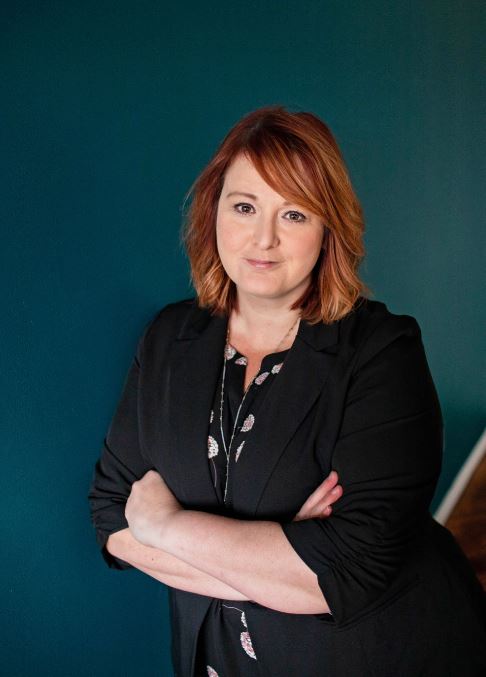 Sara McFadden, Talent Development Section Management, Commonwealth of Pennsylvania 
Biography: Sara McFadden is the Talent Development Section Manager for the Office of Administration's Infrastructure and Economic Development HR Delivery Center. Sara started with the Commonwealth of Pennsylvania in 2010 and has served in a variety of HR role such as benefit administration, recruitment, employee services and in training and development. Since 2014, Sara has worked closely with the management of leadership-development curriculums, performance management and in personal and team development initiatives.  Sara holds her Professional in Human Resources (PHR) certification from the Human Resources Certification Institute and holds a Bachelor of Science in Business Administration/Human Resources Management from Central Penn College.  She lives in Harrisburg with her husband and daughter.
Presentation Abstract: People are, by nature, emotional creatures. How emotions impact our decision-making, communication strategies, and even conflict management- is much more involved in the workplace than one possibly realizes.  In this train-the-trainer format, we will dive into understanding Emotional Intelligence and why harnessing it in the workplace matters.  Discussions will include curriculum strategies for offering courses to independent contributors or supervisors/managers, resource options, and curating activities for participants to utilize outside of the classroom.
1:15 - 2:00 PM | The Platinum Rule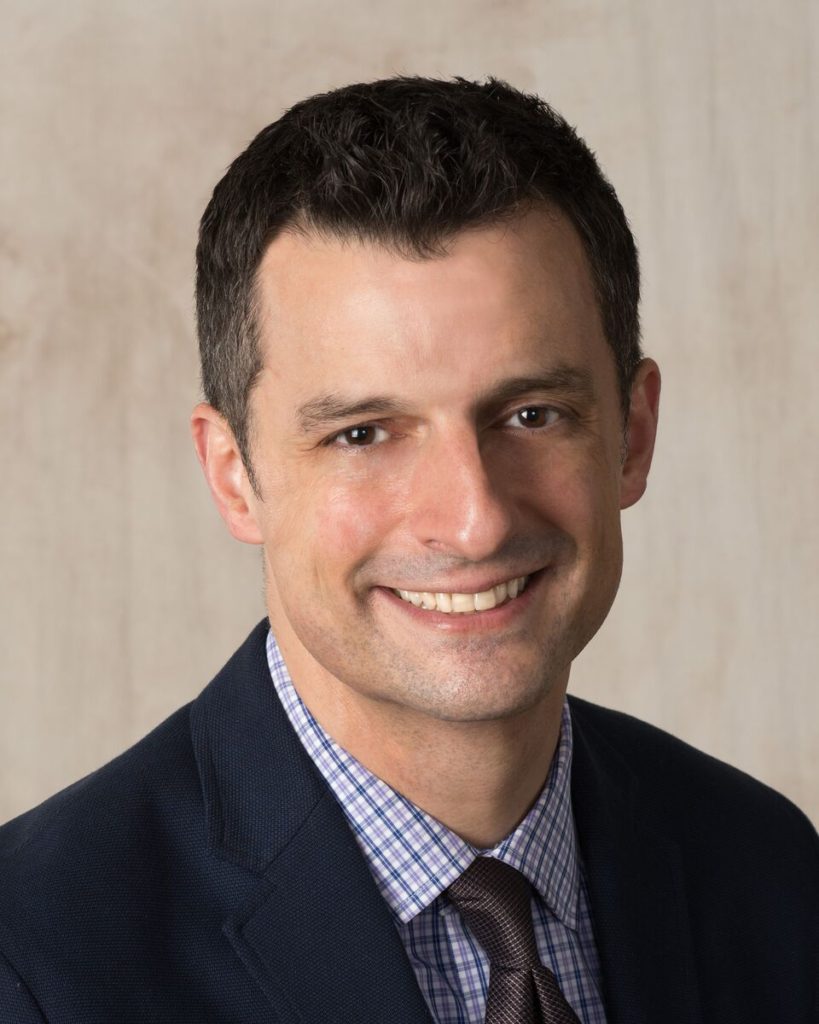 Aaron Mimran, Regional Vice President, Comcast 
Biography:  Aaron Mimran serves as Regional Vice President, Comcast Business for Comcast's Keystone Region headquartered in Pittsburgh. Prior to that, Aaron served as Regional Vice President of the Project Management Office and the Customer Experience. During that time, Aaron oversaw hundreds of projects related to business and customer improvement while also creating and driving employee culture and engagement to over 3500 regional employees.  
Aaron has served as a professional development co-leader for Comcast's Black Employees Network and currently has executive sponsorship roles for both the Young Professionals Network and the Culture Council, an internal team of employees committed to developing and sustaining the region's trademark "Loud and Proud" culture. 
Presentation Abstract: Everyone knows that better communication skills lead to better relationships both personally and professionally. What most people struggle to understand, however, is how to build those skills effectively.  In this session, you will learn how to harness the power of the Platinum Rule and how to treat others the way THEY wish to be treated. This will lead to less misunderstandings, better outcomes and ultimately, better communication for you and for those with whom you interact. 
Track Seven: Talent Management 
10:30 - 11:15 AM | The Next Generation Workforce- Are You Prepared?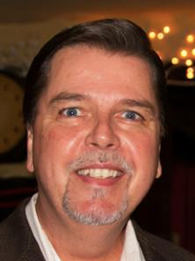 Lawrence Finch, Principal Value Manager for the Public Sector, Workday 
Biography:  Lawrence E. Fitch, US Navy (Ret.) Principal Consultant for the Public Sector Lean Six Sigma Green Bel. Lawrence leads the public sector business consulting practice for Workday and has more than 17 years of experience in public sector technical consulting in Human Resources, Financial, Payroll, and Time and Attendance systems. Professional Membership include: American Payroll Association (APA), Society for Human Resource Management (SHRM), Institute of Management Consultants, Lean Enterprise Institute.  
Presentation Abstract: Public sector workforces are aging, and with pending retirements come the challenges of ensuring that the next generation workforce is prepared to assume those roles. 
11:45 - 12:30 PM | Workforce Planning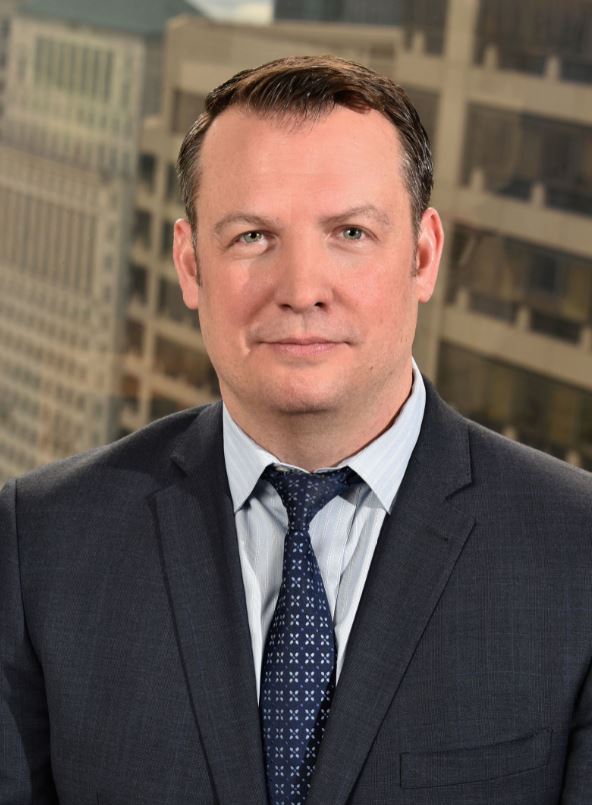 Chris Shuster, Director, Human Capital Advisory, KPMG
Biography: Chris a Director in KPMG's Human Capital Advisory practice and has a concentration in supporting State and Local Government clients. For more than 20 years, Chris has helped clients embrace business transformation, identify and overcome obstacles to change, and transform approaches to learning.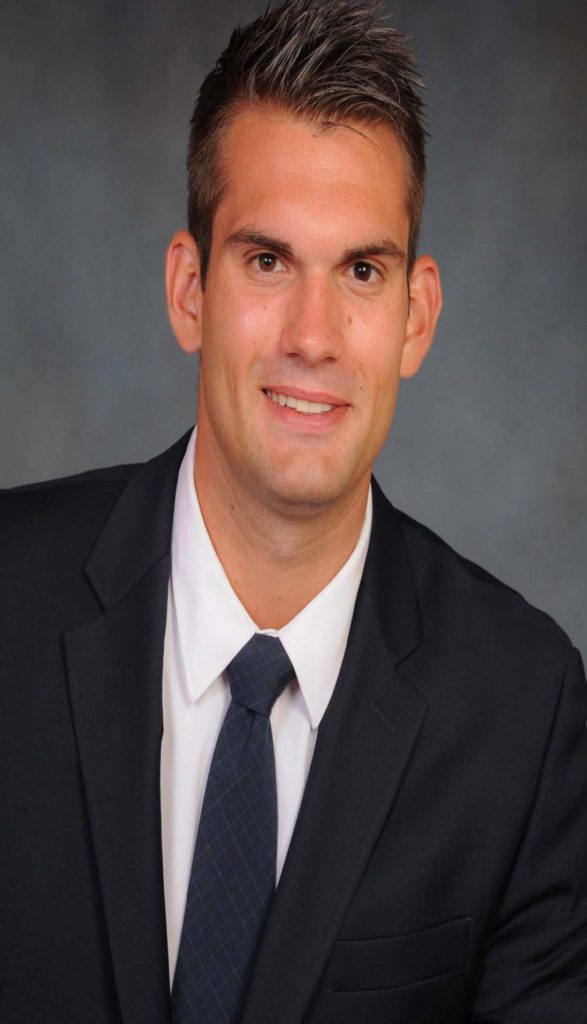 Tommy Miceli, Manager, Transformation Delivery, KPMG 
Biography: Tommy is a Manager in KPMG's Transformation Delivery practice and has a concentration in supporting State and Local Government clients. Tommy has been at KPMG for 5 years and has supported and led significant restructuring and business transformation initiatives. Specifically, he has worked with his clients on transforming their talent and organizational cultural agendas with the goal of enabling happier, faster, and smarter workforces of their future.
Presentation Abstract: State and local government workforces are responsible for much of the infrastructure that enables our day-to-day lives. Amongst other responsibilities, these workforces handle vital responsibilities such as managing health and human services programs, maintaining most of our roads, providing utilities, supporting many of our first responders, running our public schools, among many other functions. While the responsibilities of these government workforces have remained relatively constant, the government workforce is currently undergoing an unprecedented amount of change and disruption. Finding people to fill important roles is becoming increasingly difficult.  Surveying our clients, over 80% public sector human resource professionals reported that their organizations will need to address the recruitment, retention, and development of qualified personnel with needed skills for public service. Furthermore, 70% of respondents indicated that they recognized the need for the workforce to be transformed. Creating a better, faster, and more flexible workforce of the future requires new approaches to both recruitment and retention, but also utilizing a w approach to developing the workforce of today.   As state governments undertake a critical shift from a process focus to employee focus, HR and business leadership will reinvent talent approaches by:  
Developing a flexible workforce and strategy based on future state business needs

 

Redesigning culture to meet the new realities of today's internal and external customers

 

 

Creating an employee experience that treats workers like critical drivers of value

 

 

Leveraging commercial leading practices and applying lessons learned to state government

 
This session will address how our government clients are exploring new approaches to culture, employee experience and engagement, workforce analytics, and enabling technologies to transform the future of the workplace. 
1:15 - 2:00 PM | Building the Workforce of the Future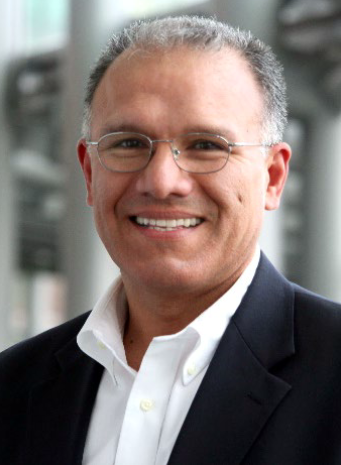 Enio Velazco, VP, Human Resource Strategy and Business Transformation, SAP
Biography: Dr. Enio Velazco provides human capital management thought leadership and value analysis services to SAP customers considering business transformations. Acting as a trusted advisor, he leverages his thirty-plus years of global leadership experience to help organizations achieve business objectives and maintain their effectiveness through people – their most important asset – using digital technologies. Prior to SAP, he held executive and leadership roles at Royal Philips, Blue Cross Blue Shield, Arthur D. Little, Nypro, and Aptima. Dr. Velazco has partnered in the design and rollout of several enterprise-wide talent management, leadership development, post-merger integration, organizational restructuring, learning initiatives, and organizational culture transformation programs.
Presentation Abstract:  Public sector organizations are finding it harder than ever to attract and retain talented employees with the skills necessary to be valuable assets in the digital age. Several significant trends are radically transforming the way public servants carry out their daily responsibilities, including a shift toward a more digital and agile mindset in the workplace and citizens' expectations of a seamless digital experience across government services. This session will discuss the recommended steps to build the workforce of the future and showcase some technology solutions.
Endnote & Closing Comments 
2:30 - 3:15 PM | Endnote: Transforming the Workforce Experience: An Exploration of Deloitte's Human Capital Trends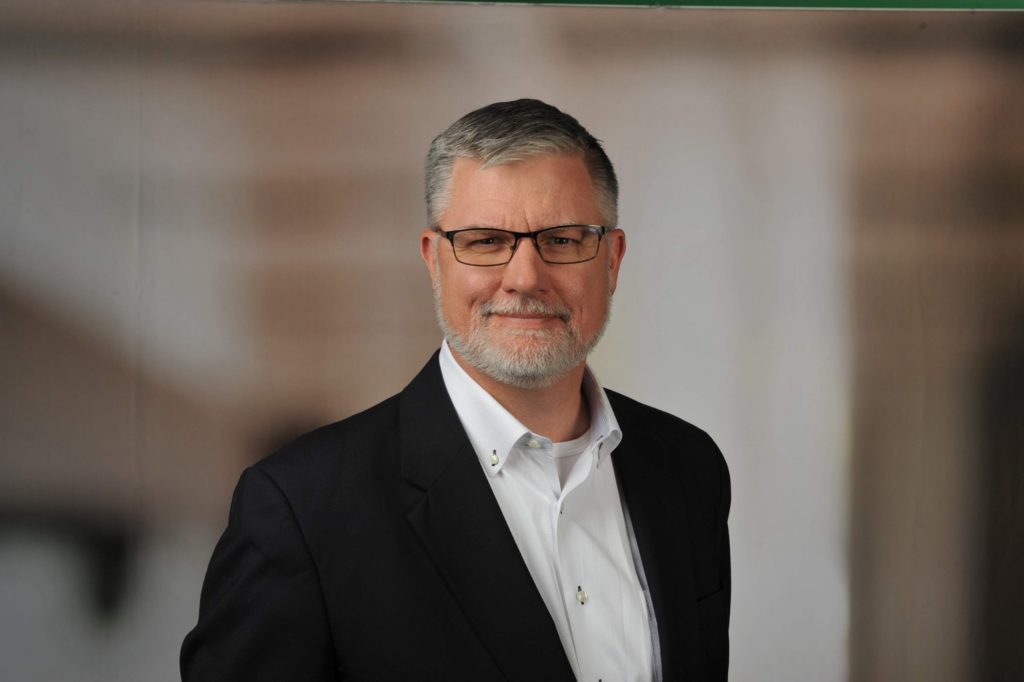 John Forsythe, Managing Director, Deloitte Consulting LLP
Biography:  John Forsythe is a Managing Director in the Government & Public Services (GPS) Organizational Transformation Practice of Deloitte Consulting. He specializes in helping executive clients lead change across organizational boundaries. He is the Senior Sponsor of Deloitte's GPS Culture Transformation Offering. He has over twenty-eight years of business experience, including twenty years in Public Services Consulting. During his career, he has led many consulting assignments, developing expertise in culture, leadership development, strategic change, organizational assessment, communications, leadership alignment and executive coaching. He also has extensive experience in training, group facilitation, strategy development, workforce planning, and organizational design & development. He has provided strategic advice and counsel to clients from across the Government and Commercial Sectors and his clients include the following Public Sector organizations: U.S. Air Force, U.S. Navy, U.S. Army, Office of the Secretary of Defense, U.S. Transportation Command, U.S. Marine Corps, U.S. Department of Commerce, U.S. Patent and Trademark Office, U.S. Department of Agriculture, U.S. Forest Service, U.S. Department of Veterans Affairs, U.S. Department of Housing and Urban Development, State of South Carolina. 
John holds a Bachelor's degree in Economics from the College of the Holy Cross and a Masters in Business Administration from the McDonough School of Business at Georgetown University. While enrolled at Georgetown, John received a scholarship to study organizational culture at Oxford University, England. John is also an Adjunct Professor at Georgetown University in the Masters in Human Resource Management Program. John has recently presented at several forums, including the White House Conference on the Government Workforce, the Federal Government Chief Human Capital Office Forum, the Commonwealth of Pennsylvania OneHR Conference, the State of California Chief Learning Officer Workshop, and the California School System People Management Conference.  Specialties: Culture Transformation, Strategic Change, Leadership, Organizational Assessment 
J.R.Ruiz, MPA, Senior Manager, Deloitte Consulting LLP
Biography: J.R. is a Senior Manager in Deloitte's Human Capital consulting practice with more than 15 years of experience partnering with executives to tackle strategic people and operational issues. She serves as the Human Capital Leader for the State of Texas and State of New Mexico Accounts and sits on the national Government & Public Services (GPS) leadership team for Deloitte's Organization Strategy, Design and Transformation Offering. J.R's expertise lies at the intersection of strategy and human capital management; designing and developing organizational structures during transformations and consolidations, and addressing challenges in adopting modern, collaborative business practices. Having served government clients across Federal, State and Local sectors, her portfolio of services includes organizational and talent strategies, strategic communications and organizational assessment and design.
Her most recent engagements have a heavy emphasis on digital transformation, working with executives to clearly define ambition and understand where their organizations sit along the spectrum of rewire, redesign or reinvent as they explore the impacts of the 'future of work' against their current mission and service delivery models. She is also known nationally for her ability to design and facilitate complex multi-stakeholder strategic visioning sessions; combining her experience in strategy and passion around human capital management to bring ambitions to life. J. R. holds a Masters of Public Affairs from the LBJ School at the University of Texas at Austin. Prior to Deloitte, she worked for Vianovo, a United States and Mexico-based management and communication consultancy, advising corporations, startups,and non-profit organizations on brand, policy and crisis issues. J. R.'s professional and community impact has been recognized over the years having received the Austin Under 40 Award in Government and Public Affairs; she was also selected as an Austin Area Research Organization (AARO) McBee Fellow. She is a Past-President of the Austin Young Women's Alliance, a graduate of Leadership Austin, and has served on the Boards of Directors of Leadership Austin, SafePlace and Legacy of Giving
Presentation Abstract: Today's employees are looking for their organization to remove the burden of mundane, dull tasks and imbue their work with meaning and purpose in order to enable the human element of work. Through extensive research and surveying of public sector leaders, Deloitte has identified 10 unique trends, spanning 3 categories – Future of the Workforce, Future of the Organization, and Future of HR, which are currently impacting public sector workers. From these results, 80% of respondents believe that improving employee experience is important or very important. Deloitte's Government and Public Services (GPS) Human Capital Trends report paints a picture of why it's so important for organizations to enhance the employee experience to drive impact and purpose.  The Trends highlight examples of organizations that have successfully redesigned jobs, work, and mission statements to nurture passion and personal growth. This affords people the opportunity to add their own personal touch. Additionally, some organizations are paving the way in moving to team-based structures by focusing on personal relationships. Moving beyond digital to build human connections at work creates both aetter employee experience and improved mission effectiveness.  
Organizations should leverage a different approach to rewards in order to capture what employees truly value. Rewards should reflect the unique needs and aspirations of individuals within a workforce, and not be "one size fits all", Also, while training on the job has never been more important, how training should occur needs to change dramatically in order to meet the needs of today's learner. An exploration of Deloitte's GPS HC Trends provides public sector leaders insight into how and why organizations can bring meaning back into work for positive effects on the employee experience. 
3:15- 3:45 PM | Closing Comments and Awards
More information coming soon.