Registered in-person attendees will be provided a boxed lunch and a light breakfast. Employees of the Talent Acquisition team will be meeting in room 1151 for a casual lunch together.
HIDDEN
Your content goes here. Edit or remove this text inline or in the module Content settings. You can also style every aspect of this content in the module Design settings and even apply custom CSS to this text in the module Advanced settings.
Welcome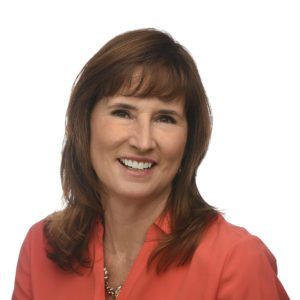 Kelly Powell Logan, VP for Strategic Workforce Development and University Centers
Opening Remarks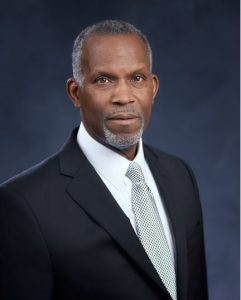 Secretary Michael Newsome, Secretary of the Office of Administration, Commonwealth of Pennsylvania
Track 1: The Great Reshuffling? Workforce Trends and Government Response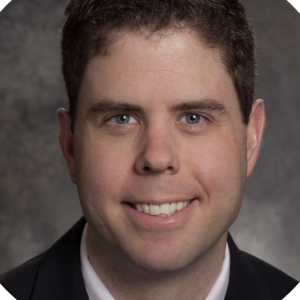 Josh Miley, Senior Director, Client Management, Willis Towers Watson
Janet Manuel
, Director, HR & Civil Service and EEO/D&I Officer, City of Pittsburgh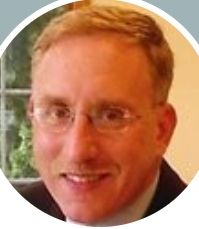 Mike Zaccagni
, Director of Human Resources/CHRO, City of Philadelphia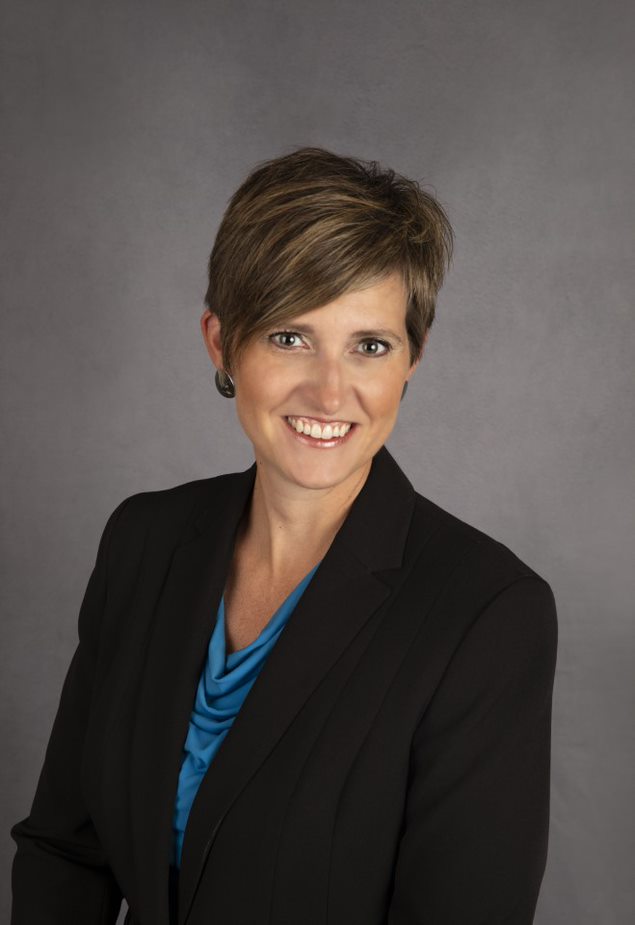 Tiffany Bloyer, MS, MBA, PHR, SHRM-CP, Director of Human Resources, Franklin County Human Resources
There is so much conversation about how hard it is to attract and retain talent these days. Some people call if the Great Resignation, others the Great Reshuffling. Is your HR professional life consumed with workforce challenges in a post-pandemic world?
Learn about the most recent trends impacting the workforce today and hear panel discussion on attraction, retention, and engagement strategies to help you adapt to the current world of shifts in employees' mindset and demographics.
10:15 AM – 11:00 AM | Breakout Session 1
HIDDEN
Your content goes here. Edit or remove this text inline or in the module Content settings. You can also style every aspect of this content in the module Design settings and even apply custom CSS to this text in the module Advanced settings.
Track 1: Reimagining the Employee Lifecycle with Data & Analytics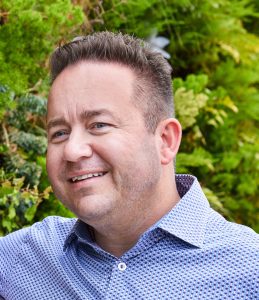 Anthony Young, Director, Solution Engineering, Tableau
"In recent years, we have encountered some critical challenges in the government workforce, one of which has yet to fully materialize with the ""Silver Tsunami"" of retirements, and one which is happening as we speak, with the Great Resignation. The latter was exposed by the Coronavirus Pandemic, and the former could be exacerbated by it, but without seeing and understanding our workforce related data, how can we be sure of the next step to take?
Join this presentation to both see and hear about how a large State Agency leveraged their critical workforce data to answer one question, yet discovered two more challenges that were unexpected, or at the very least ignored.

To augment this critically important use case, we will explore how advanced analytics in the form of AI/ML can help us be more proactive in the future as we work to ensure the stability not just of our business, but the future success and prosperity of our people.

Every person and process generates data in the workplace, and it is no longer optional to analyze this data, not just for understanding our history, our current performance, but to properly plan and prepare for the future. That data will drive the success (or lack thereof) of an organization is the only certainty that we have amidst the uncertain times of today. "
Track 2: The Future of Work: Driving Success from Anywhere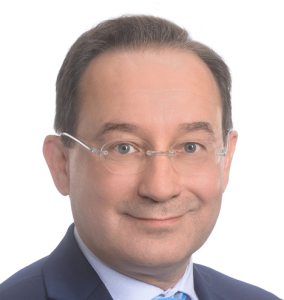 Paul Baltzell, Vice President, Strategy & Business Development, Salesforce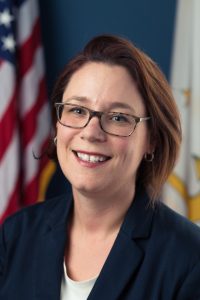 Courtney Hawkins, Government Industry Specialist, Salesforce
"The future of government work could be at home, at the office, or somewhere else entirely. But work as we once knew it is no longer merely a place. Even before life took a turn with the Covid pandemic, we were already moving away from depending on physical space to connect with our colleagues. Work is on our laptops, tablets and mobile devices. But many government agencies are still unable to fully support remote work. This is a reality that will disadvantage them in a tightening labor market, where the most competitive talent will demand flexibility.
The challenges are clear, too: processes built over decades, and based on traditional in-person office norms, are tough to rebuild from the ground up. But now, with strong leadership and well-established agency culture, government agencies can find success and attract the workforce of the future. As the world begins to reopen, Salesforce shares how it is approaching the future of the office, the technology that facilitates hybrid work, and how putting government employees at the center of the equation will create success from anywhere.
Join Salesforce's Paul Baltzell, former Indiana State Chief Information Officer, and Courtney Hawkins, former Rhode Island Director at the Rhode Island Department of Human Services, to learn how government organizations can leverage technology to provide collaborative, trusting employee relationships and how governments can interact with more agility, become an attractive destination for top talent, and foster an all-around better employee experience."
Track 3: How States can Automate Cross Departmental Processes like Onboarding to Improve Employee Experience & Productivity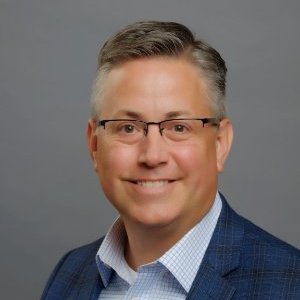 Dale Owens, Employee Workflows Solution Specialist, ServiceNow
ServiceNow is helping State & Local Governments to automate cross-departmental processes, from onboarding new employees to off-boarding and guiding the flow of work across the entire enterprise. Outcomes include increased productivity and great experiences during moments that matter during the employee lifecycle.
Track 4: Preventing Burnout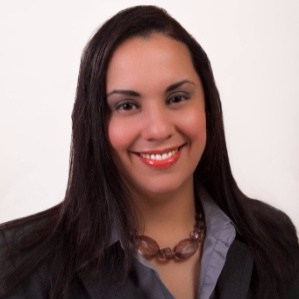 Carmen Roman, Coach/Trainer, Balance Life Issues
Today work/life balance can be difficult, and many people feel pressured to work faster, harder and longer hours. This can lead to burnout, resulting in decreased productivity and dissatisfaction, among other things. Attendees will examine the causes of burnout and potential solutions along with ideas to decrease the likelihood of experiencing burnout.
11:00 AM – 11:15 AM | Break
11:15 AM – 12:00 AM | Breakout Session 2
hidden
Your content goes here. Edit or remove this text inline or in the module Content settings. You can also style every aspect of this content in the module Design settings and even apply custom CSS to this text in the module Advanced settings.
Track 1: The Rising Influence of Human Resources in the Government During the Pandemic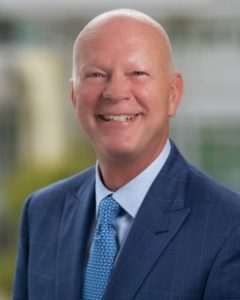 Glenn Davidson, Special Executive, Deloitte
In early 2020, government and other public sector workforces faced what appeared to be an impossible task: To prepare for a rapidly-approaching pandemic without even a fraction of the private sector's resources to enable critical work to be performed remotely and absent many of the necessary human resources (HR) capabilities to effectively manage a dispersed workforce. In interviews with senior HR professionals across federal, state and local governments, Deloitte discovered one of the biggest underreported stories of the pandemic: The way the crisis transformed people management at all levels and branches of government and blazed a trail to a more rapid evolution of HR tools, processes, policies and practices across the sector. This topic discusses the Future of HR in government, indicating that the human resources function is rising in influence across all levels and branches of government because political and career leaders, (1) are amazed at resilience of government workers during the pandemic, (2) now recognize the critical role these employees play in preparing for change, (3) seem to have a better understanding of the importance of the talent experience, and, as a result, (4) want human resources practitioners to raise their game and appear willing to make investments in the systems, tools, processes, policies and practices after a previous dearth of support.
Track 2: Providing Meaningful Feedback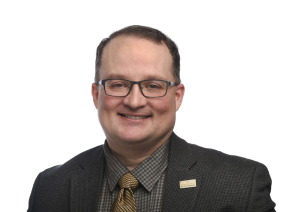 Dr. John Clark, Full-time corporate faculty / Course team lead for graduate thesis, Harrisburg University of Science & Technology
Feedback is essential since it provides a mechanism for individuals to achieve excellence. Recent events, involving rapid globalization, the intersecting of multi-cultures, and the pandemic, have made traditional ways to provide feedback ineffective. This helpful presentation will offer new approaches and techniques to provide relevant and meaningful feedback constructively. The vital competencies which the managers must develop in order to elevate the organization will be discussed. In addition, current feedback approaches and techniques, shown to be effective, will be illustrated in a story telling narrative.
Track 3: The Data You Need to Know: How to Reach, Attract, Recruit, and Retain talent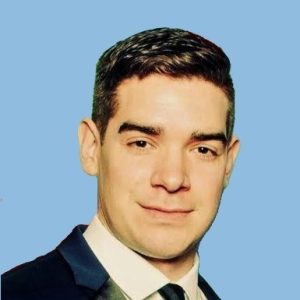 Paul Raspudic, Strategic Account Director, NeoGov
"The pandemic has caused a fundamental shift in the way employees and job seekers view their careers and the way they want to work. Employees are expecting more from their employers to stay at their current jobs and, armed with the knowledge it's a job seeker's market, they also aren't afraid to leave at any time for a better opportunity with a more responsive prospective employer.
To compete in today's challenging labor market, public sector employers must have a thorough understanding of the current market, and what matters most to job seekers and their employees. The usual methods of reaching and attracting job seekers, filling open positions, and retaining employees are no longer applicable in today's job market.
In this session, we will look at the data behind the stories about today's job market, and what applicants say as to how to reach, attract, recruit, and retain talent. We will view data from NEOGOV including findings from their most recent public sector job applicant survey, as well as information from the U.S. Bureau of Labor Statistics, the Gartner Research, Human Resources Research Team, McKinsey and Company, and others.
We will discuss findings:
•Validating it's a job seeker's market!
•What motivates today's job seekers to work in the public sector.
•What's pushing away public sector employees.
•What's motivating public sector employees to stay.
•What the biggest frustrations are turning away job seekers.
•What are some tips to better reach applicants.
•What job seekers want to see in public sector job postings.
•How employers can improve the candidate experience.
•What the Future of Work Trends are.
•What active engagement and branding initiatives look like with current and potential future applicants.
"
Track 4: But There's No "A" in Stress!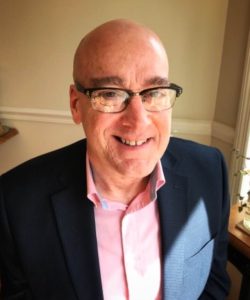 Jeffrey Kreider, Talent Development Director, Commonweatlh of PA
What does the letter A have to do with stress management? Come join us and find out. Together we will explore tried-and-tested tools to add to your toolkit of stress management techniques. If you are experiencing stress, looking for a different approach, and in need of new ideas, this presentation is for you!
12:00 PM – 1:00 PM | Lunch
1:00 PM – 1:45 PM | Breakout Session 3
HIDDEN
Your content goes here. Edit or remove this text inline or in the module Content settings. You can also style every aspect of this content in the module Design settings and even apply custom CSS to this text in the module Advanced settings.
Track 1: Deloitte's 2021/22 Government Human Capital Trends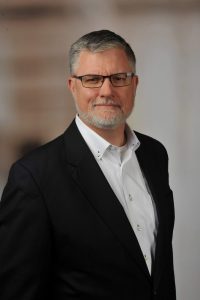 John Forsythe, Managing Director, Deloitte
"Over the past two years, organizations have recognized that employee preference is no longer an organizational choice. As they seek to thrive in the 'new normal', organizations need to provide meaningful work experiences that align to mission and are human-focused in order to recruit, onboard, engage, and retain the right talent.
To achieve this, organizations must evolve the traditional worker-employer relationship. Public sector organizations are uniquely suited to succeed in this "new normal" future because their mission can be meaningful and inspirational to a workforce that prioritizes purpose and meaning. Through a focus on well-being and employee choice, integration of digital technology into work, and continuous employee development, organizations can provide their employees the opportunity to bring their full energy to helping to drive purposeful mission delivery. In this environment, HR plays an even more important role than it ever has before. HR not only has to advise management on some of the most important organizational decisions in recent memory, it has to be a trailblazer and role model for change. And, HR needs to be more data-driven in its decision making, helping management anticipate and prepare for future workforce needs.
Deloitte's 2021/22 Government & Public Services Human Capital Trends analysis and supplemental Special Report, both based on feedback from federal, state, local and higher education leaders, explore the necessity to prioritize employee preference to impact where, when, and how work happens, and the role HR plays in initiating that change."
Track 2: Debunking Commonly-Held Myths in the World of Commonwealth Employee Relations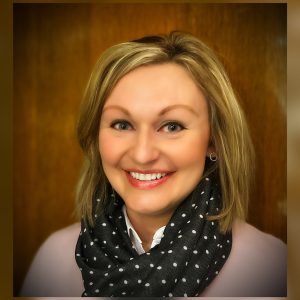 Jennifer Sracic, Labor Relations Specialist, Commonwealth of PA
Justin Sluga, Senior Labor Relations Specialist, Office of Administration, Bureau of Employee Relations, Commonwealth of PA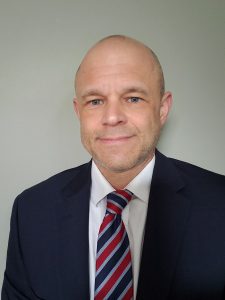 Darren Heffner, Senior Labor Relations Specialist, Bureau of Employee Relations, Office of Administration
In furtherance of our unyielding quest for truth in the age of the unlikely and bizarre, session attendees will learn whether its accurate that the early leaders of the Commonwealth Employee Relations program were reptilians responsible for the Moai statues on Easter Island, as well as, how to separate truth from urban legend when faced with other commonly-held beliefs espoused by union and management employee relations practitioners alike.
Track 3: HR Portal and Content Technology for Employee Communications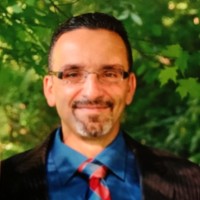 Richard Russo, Advisory Solution Consultant, ServiceNow
The Employee Resource Center, introduced in fall 2021, is a centralized and streamlined hub of employee information based on the ServiceNow platform. Learn how this technology could be harnessed in the future to include mobile capabilities, text notifications, and employee-specific campaigns to maximize employee engagement and communications, especially for those who may not be desk-based or have access to a computer on a regular basis.
Track 4: Uncover Missed Talent Pools and Improve Diversity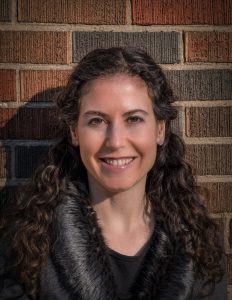 Sarah Berger, Lead, Global Thought Leadership, Public Sector, Accenture
Accenture conducted research in partnership with Harvard Business School's Project on Managing the Future of Work, which focuses on the phenomenon of 'Hidden Workers'. While organizations experience increasing difficulty to close specific skills gap—a situation made worse by the pandemic—there are millions of unemployed or underemployed people, eager to work, with the skills needed or an interest to upskill, but who remain "hidden" from organizations. The reason is largely due to the fact that they are non-traditional candidates that are filtered out by the systems organizations use to find candidates. These hidden workers include veterans, caregivers, those with physical and mental challenges, and those without traditional qualifications, among others. The great paradox is that as these individuals face great challenges trying to re-integrate into the workforce or access full-time work, companies that do hire hidden workers show that they reap major benefits, including closing skill gaps and increasing their workforce diversity. At a time when the labor market is tight and job vacancies in government abound, understanding how to tap into the hidden worker talent pool and how to support and maintain hidden workers once hired is more critical now than ever.
1:45 PM – 2:00 PM | Break
2:00 PM – 2:45 PM | Breakout Session 4
HIDDEN
Your content goes here. Edit or remove this text inline or in the module Content settings. You can also style every aspect of this content in the module Design settings and even apply custom CSS to this text in the module Advanced settings.
Track 1: A Panel Discussion: Challenges and Trends Shaping the Healthcare Workforce Today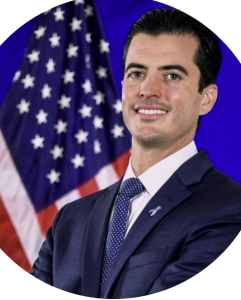 Travis Davis, Executive Director of Long Term Care, Department of Military and Veterans' Affairs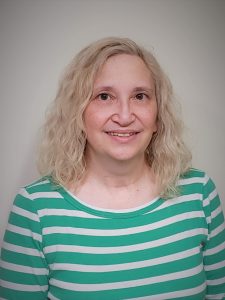 Diane Dalberto, Chief Nurse Executive, Danville State Hospital, Department of Human Services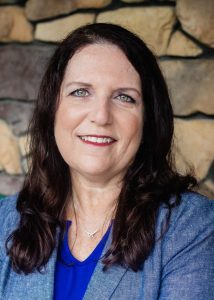 Luanne Reese, Executive Director, Healthcare Initatives, Harrisburg University of Science & Technology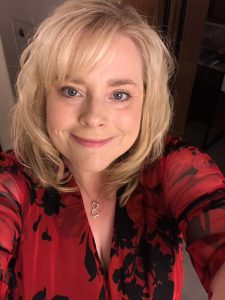 Tammy Eshleman, M.S. Ed., Director, Learning Solutions and Workforce Development, Wellspan Health
It's no secret that even before the pandemic, the healthcare industry was experiencing serious workforce challenges. The pandemic has magnified the existing environment, making hiring even more difficult and stressful for HR professionals. Join this dynamic panel as they share their experiences, challenges, and potential solutions to educating, attracting, and retaining a skilled and qualified healthcare workforce.
Track 2: Job, Career, or Calling – Connecting Employees to Purpose in a Large Organization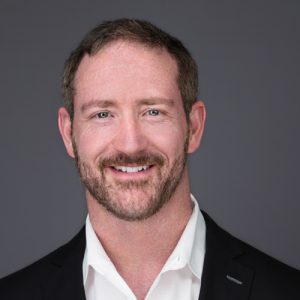 Dr. Philip Mann, Assistant Professor of Organization & Management, Harrisburg University of Science & Technology
Connecting employees to an organization's purpose is critical to sustainable success for any improvement or change effort. Naturally, as leaders in our organizations, our intuition is to communicate—or over-communicate—the vision and mission to everyone to ensure they know what the words say, what the organization is trying to do, and what their role is in that outcome. However, our intuitions fail us by not understanding the perspectives of our workforce and how they perceive their role and contributions against the patterns and structures they see every day. In truth, most will never be in a position to connect daily tasks to the overarching mission, but that's okay; they don't have to for the organization and all employees to flourish. This session will discuss one of the natural divisions of perspective in the workforce. By the end, we will learn how to articulate the most impactful connections to each employee's perspective, obtaining buy-in and even active cooperation with organizational improvement and lean transformations. This isn't a lecture. If you bring your questions, you'll leave with a path toward connecting yourself and your employees to your organization's purpose. Value to Attendees: Attendees will leave this session with strategies to gain organizational buy-in for organizational transformation initiatives from the different perspective groups found throughout the workforce.
Track 3: Human Resources and 21st Century Leadership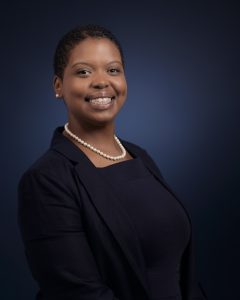 Venus Ricks, Director of Diversity, Equity & Inclusion, Commonwealth of Pennsylvania
This presentation will lead attendees in clarifying the need for an evolved Human Resources model that values 21st century leadership in professional practice. The session will explore the difference between equity and equality and the shifts needed in HR practice for improved employee engagement that maximizes diversity in the workplace.
Track 4: Broader Value of Performance and Goals Management in the Overall Employee Experience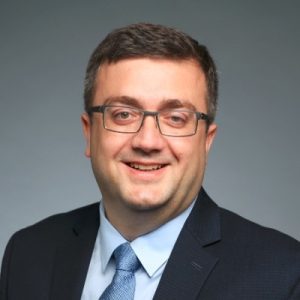 Patrick Baesel, SuccessFactors HXM Value Advisor, State & Local Gov. & Education (SLED), SAP
Frank Leff, Principal Solutions Consultant, SAP
In addition to showing the capability of the Performance & Goals tool, the session will highlight the value of continual feedback in the context of remote working and virtual workforce, and the broader value of Performance and Goals management in the overall Employee experience.
2:45 PM – 3:00 PM | Break
3:00 PM – 3:45 PM | Breakout Session 5
HIDDEN
Your content goes here. Edit or remove this text inline or in the module Content settings. You can also style every aspect of this content in the module Design settings and even apply custom CSS to this text in the module Advanced settings.
Track 1: The Great Reshuffling - How to Hold a Winning Hand through Engagement and Retention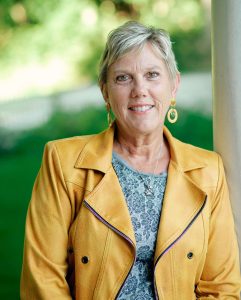 Karen Snyder, Global VP, Talent Management, Ultra Electronics
"The Great Resignation or Great Reshuffling has caused upheaval in all areas of business. We are currently living in the most unionized, non-union environment in our lifetimes. The employees are calling the shots. And it is hard not to focus on recruitment as we see job openings everywhere we look.
However, if we spend our time focused on engaging and retaining our employees, we won't need to spend time filling their roles.
This session will look at what employers are doing now and need to continue to do, in order to fully engage employees. Whether it is looking creatively at a hybrid workforce, offering new and updated benefits, or providing new ways of recognizing employees, the key understanding is that it is no longer business as usual and we all need to adapt and deliver with a growth mindset.
In this interactive presentation we will learn new ideas and share challenges and successes among the participants. "
Track 2: Improving Public Sector Employee Engagement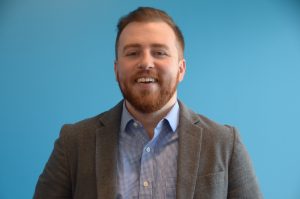 Michael Sarmiento, Employee Experience Specialist, Qualtrics
"Qualtrics spoke with nearly 14,000 full-time employees from 27 countries to understand how the employee experience changed in 2021. As well as showing what the experience
looks like, our presentation highlights key areas employers can focus on in 2022 to have the biggest impact on their people."
Track 3: The Journey to Strategic HR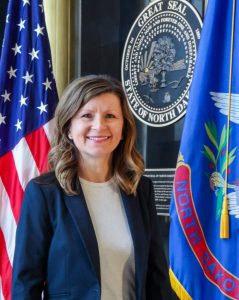 Stacey Breuer, SPHR, SHRM-SCP, Chief People Officer, North Dakota, Management & Budget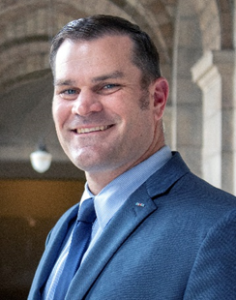 Jason Jackson, Director, Nebraska Department of Administrative Services & Chief HR Officer, Office of Governor Pete Ricketts
Kate Sheehan, Director, Division of Personnel and Labor Relations, State of Alaska
Human resources (HR) management was once largely an administrative function focused on day-to-day transactional responsibilities. As organizational and business needs are changing, HR leaders are shifting from tactical to more strategic HR management. Join us as HR leaders from the States of Alaska, Nebraska, & North Dakota share how they are aligning their HR function with organization's business strategy. They will define what strategic HR means to them and highlight their individual journeys of transitioning to the HR Business Partner model.
Track 4: Want To Be a Better Organization? Become Data Driven.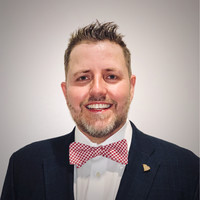 Chris Blevins, Cloud Solutions Architect, Microsoft
Learn from Microsoft on what it takes to be a data driven organizations. Through the experience of working with millions of organizations around the world Microsoft has distilled down what it means to be a data driven organization that can uncover their Unique potential to respond and adapt today more easily. Every organization has a set of unique assets, or what we'd traditionally call a core competency. The art here is find a specific differentiator – a pivot point – that can unlock potential in a different way to create the unique Use Case . In this session you will learn about the 5 key attributes of a data driven organization and how transforming into a data driven organization can unlock this 'unique potential'. This is where the magic lies…where an organization can uncover or rethink what it has…to see it as a unique potential and then figure out how to leverage or amplify the value it creates. This is prime territory for technology to help unlock value through innovation.
3:45 PM – 4:00 PM | Break
4:00 PM – 4:45 PM | Endnote
HIDDEN
Your content goes here. Edit or remove this text inline or in the module Content settings. You can also style every aspect of this content in the module Design settings and even apply custom CSS to this text in the module Advanced settings.
A Great Place to Work for All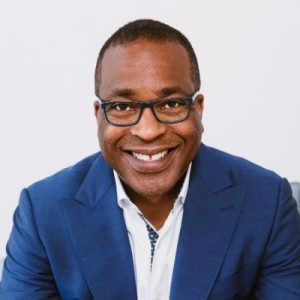 Michael Bush, CEO, Great Place To Work
"The Commonwealth of PA and most other state governments are faced with an ever-increasing risk of losing talented individuals to the private sector. Pay is often cited as one of the top reasons employees move out of the public sector, however, the employee experience is likely the bigger culprit. Creating a great place to work is where human resource leaders in state governments have more control and can make a bigger difference. The current job market has put a damper on recruitment and retention efforts leaving many governments looking for best practices from each other and the private sector to stay competitive. When compensation becomes the hurdle, looking for greater opportunities to promote happiness and satisfaction at work is a better target. Attracting a viable talent pool and retaining valuable employees begins as a journey that includes:
•Diversity and inclusiveness
•Modernization of the workplace
•Creating a culture of being heard
•Investing in leaders of all levels
See Michael in action: https://youtu.be/QStrRlIQoA0"